According to data released by Chengdu Bureau of Park Management (CDBPM) on July 5, 193 bird species and 8,614 birds were recorded in the second quarter of 2020. Among them, Short-toed Snake-Eagle, Steppe Eagle, Red-headed Trogon and White-eared Night Heron are newly recorded species in Chengdu. The number of bird species recorded in Chengdu has increased to 495.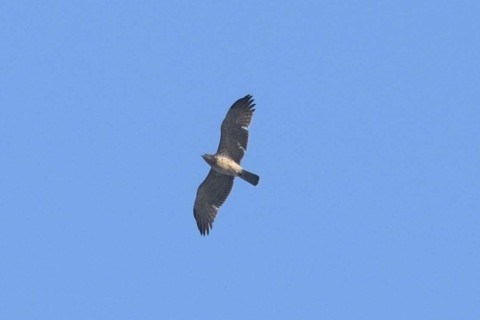 Short-toed Snake-Eagle (Picture / CDBPM)
The migration of water birds in the second quarter has come to an end. The Black Stork, a national key protected wild animal, was recorded twice in Longquan Mountain and Lingyan mountain by Chengdu Bird Watching Society (CDBWS). In Daping village, Dujiangyan, a bird watcher, recorded a rare bird, White-eared Night Heron, which was injured and rescued. It has been listed as one of the 30 most endangered birds in the world.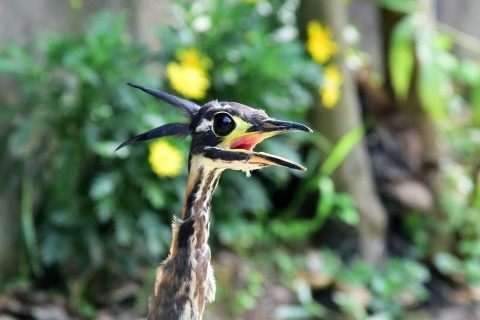 White-eared Night Heron (Picture:/CDBPM)
In the middle and late May, more than 300 Chinese Spot-billed Ducks and Common Mallards still remained in Qinglong lake, Chengdu, for breeding. From observations of the Chengdu plain area, the species and numbers of wild geese and ducks which can breed in Chengdu plain have increased in recent years.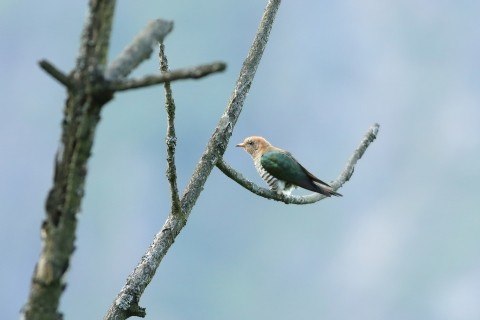 Asian Emerald Cuckoo (Picture:/CDBPM)
"According to the monitoring data, the migration, overwintering, residence and reproduction of birds in Chengdu Plain are stable and normal and the phenomenon of water birds staying in Chengdu Plain deserves continuous attention." Shen You, President of CDBWS, said that during the monitoring, there was no hunting, killing and injuring of wild birds, no epidemic situation of avian influenza in wild birds, and no impact of new coronavirus on birds and other wild animals. He also mentioned that Longquan Mountain Urban Forest Park, parks and greenways belonging to many other park cities are increasingly able to play their multi-dimensional and multi-level functions and meet the space needs of various urban activities.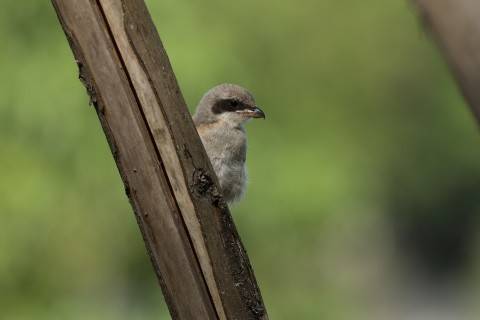 Long-tailed Shrike baby birds (Picture:/CDBPM)
There are 757 species of wild birds in Sichuan, a figure that exceeds the number in 167 countries in the world. China has 1,445 species of birds, accounting for about one sixth of the world's bird species, and is one of the countries with the largest number of bird species in the world.
For a long time, China has been actively promoting bird protection. Through the establishment of nature reserves and the implementation of endangered bird protection projects, China has strengthened the protection of bird habitats and migratory resting places, and maintained the source of bird populations.(By Edina Liang)