From October 26 to 28, consul generals, consular officials and representatives from South Korea, Switzerland, Germany, Singapore, Thailand, Pakistan, Israel, Cambodia, Belarus and other countries visited Dazhou, Liangping and Wanzhou to exchange information with the neighboring areas of Sichuan and Chongqing.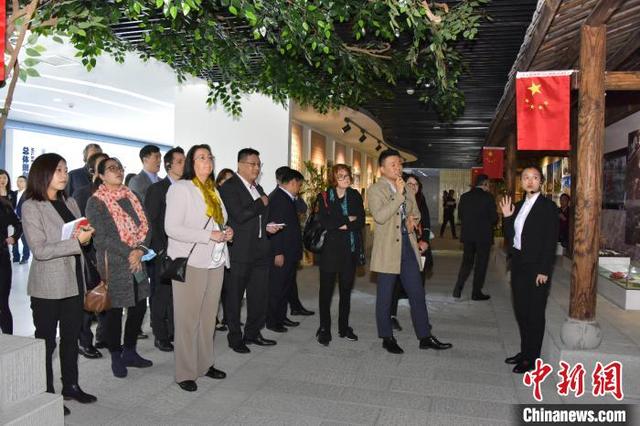 The consuls in Chongqing and Chengdu visited the construction of Chengdu Chongqing Economic Circle. (Photo by Tang anbing)
At the sixth meeting of the Central Financial and Economic Commission held at the beginning of this year, it was proposed that construction of Chengdu Chongqing Economic Circle be promoted and a growth center be formed with important national influence in the west. On October 16, the Political Bureau of the CPC Central Committee held a meeting to review the Outline of the Plan for the Construction of Chengdu Chongqing Economic Circle, pointing out that promoting the construction of the Chengdu Chongqing Economic Circle is an important measure to build a new development pattern with the domestic large cycle as the main body and the domestic and international double circulation promoting each other; it also stressed that Chengdu and Chongqing should 'highlight the coordinated driving of Chongqing and Chengdu, two central cities' to create an important growth pole and a new power source to drive the high-quality development of the entire country. China's'fourth pole' is about to emerge!
'Before the construction of Chengdu Chongqing Economic Circle was proposed, the cooperation in Chengdu Chongqing region was relatively scattered. Now, the two sides are linked with the government and enterprises, covering comprehensive cooperation in the fields of economy, culture, education and so on. This is of great significance for urban development,' said Watanabe Yoshiyuki, Consul General of Japan in Chongqing.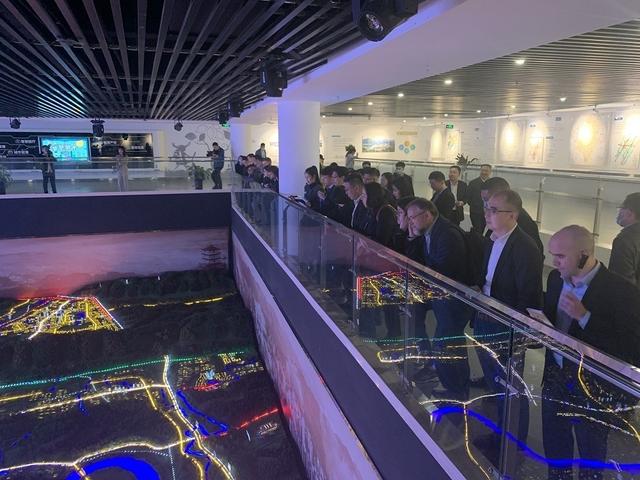 Consul in Chongqing Chengdu visited Dazhou.( Photo by dengxiangfeng)
Ye Dimitri, acting director of the Consulate General of Belarus in Chongqing, believes that in addition to rich natural resources, Chengdu and Chongqing also have greater advantages in transportation and logistics which will directly drive the products of Chengdu Chongqing and Western China into the international production chain. Up to now, the total number of China-Europe trains in Chongqing and Chengdu has exceeded 10,000, accounting for more than 40% of the total number of China Railway Express trains. Ye Dmitri also hailed 'the Belt and Road Initiative' and the Chengdu Chongqing Economic Circle. In future, Belarus and Chengdu and Chongqing can expand cooperation in more fields and export Belarus' green high-end food to China's inland.
For German Consul General Wolfgang Rudischhauser in Chengdu, the visit has given him an overall understanding of the construction of Chengdu Chongqing Economic Circle. 'I believe that the construction of the Chengdu Chongqing Economic circle will greatly improve the competitiveness of Western China.'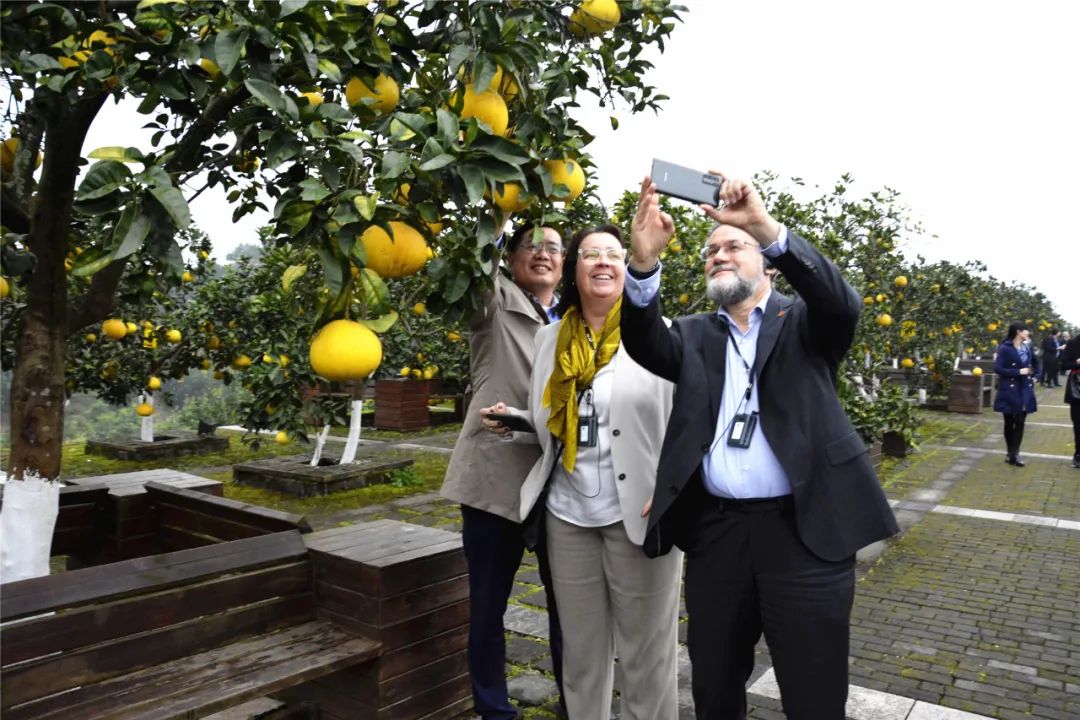 Consular officers take photos with Grapefruit Ocean Scenic Spot in Liangping, China. (Photo by Tao Kaixing)
Akhtar Mahmood, Pakistan's acting Consul General in Chengdu, feels the same way. In his opinion, the construction of the Chengdu Chongqing Economic Circle will accelerate the urbanization process of Sichuan and Chongqing. 'In the future, we will not fight alone, but form a joint force, complement each other's advantages and share resources. We believe that the development of Western China will be faster and better.'
'In the construction of Chengdu Chongqing Economic Circle, both sides have their own advantages. For example, the medical industry in Chengdu is better developed while Chongqing has a vibrant automobile industry. They are also important logistics hubs in China's inland areas,' said Gergely Kádár, the acting Consul General of Hungary in Chongqing, adding that similar to the Chengdu and Chongqing region, Hungary also has the advantages of being a 'medical device manufacturing, automobile manufacturing and logistics hub'. He believes and expects that the construction of Chengdu Chongqing Economic Circle would become the 'leader' in driving the development of Western China, so as to greatly expand the space for cooperation between Hungary and Chengdu Chongqing.(By Edina Liang)