Zhang Shuzhen,the newly appointed Consul General of Thailand in Chengdu, leaves a lasting impression with her distinct flair and style — neat short hair paired with a black dress and tasteful pink top. In the second half of this year, Zhang Shuzhen bid adieu to the post of minister of Thailand's embassy in Australia and returned to the northern hemisphere from the southern hemisphere to serve as the Consul General of Thailand in Chengdu. This is her first visit to China.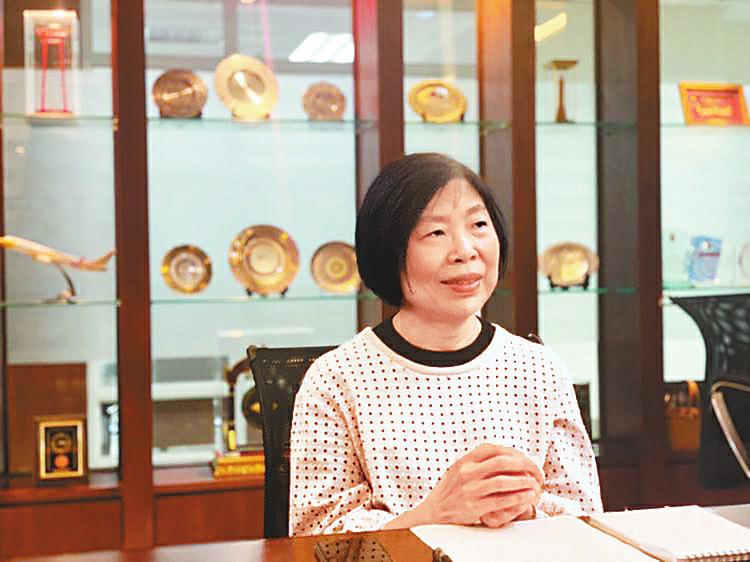 Zhang Shuzhen
Hot pot, spicy diced chicken and Dandan noodles, Sichuan cuisine was Zhang Shuzhen's first glimpse of the province's culture. In Canberra, Australia, she was a frequent visitor to a local Sichuan restaurant.'Local Sichuan food is hotter and more delicious,'she said. Now when Zhang Shuzhen found herself in the region where the food originated, she quickly discovered that its charm exceeded expectations she had based on her previous experiences.
'Sichuan has not only made rapid progress in the industrial front, but has also taken measures to preserve its traditional culture.' In Zhang Shuzhen's opinion, there are many places of interest related to the culture of the Three Kingdoms in Chengdu. The ancient and modern places complement each other here, reflecting the advanced experience of Sichuan in the protection, inheritance and development of traditional culture.
'Sichuan's poverty alleviation work has been planned and strengthened and many effective and reasonable measures have been put forward. Thailand also has the problem of poverty and hopes to exchange experiences with Sichuan in the future,' said Zhang Shuzhen after her arrival in Sichuan. Her visits to Nanchong, Guang'an, Dazhou, Leshan and other places helped her see gratifying achievements in poverty alleviation.
In Zhang Shuzhen's opinion, Sichuan exceeded her expectations in all aspects and she is hoping this 'treasure land' in southwest China will throw up even more surprises.
In 2019, the total import and export volume of goods between Sichuan and Thailand reached 1.213 billion US dollars, a year-on-year increase of 1.92%. Among them, Sichuan exported $796 million to Thailand, an increase of 4.93% year-on-year, mainly including machinery, mechanical appliances, electrical equipment and parts and other products. Twenty-four enterprises with investment amount of US $11.39 million were registered in Thailand.
'When COVID-19 spread aggressively in Thailand, Sichuan donated food and materials to the country to enhance cooperation among people in both regions. The aim is to further promote the establishment of friendly relations and pragmatic cooperation between the two cities,'Zhang Shuzhen said.(By Edina Liang)