On the morning of October 15, consul generals and consular officials from 13 countries including Germany, Thailand, Singapore and France in Chengdu and Chongqing, as well as representatives of the Hong Kong Trade Development Council, took the subway line 18 to visit the Eastern New Area of Chengdu to inspect the development of Sichuan and Chengdu and seek collaboration opportunities.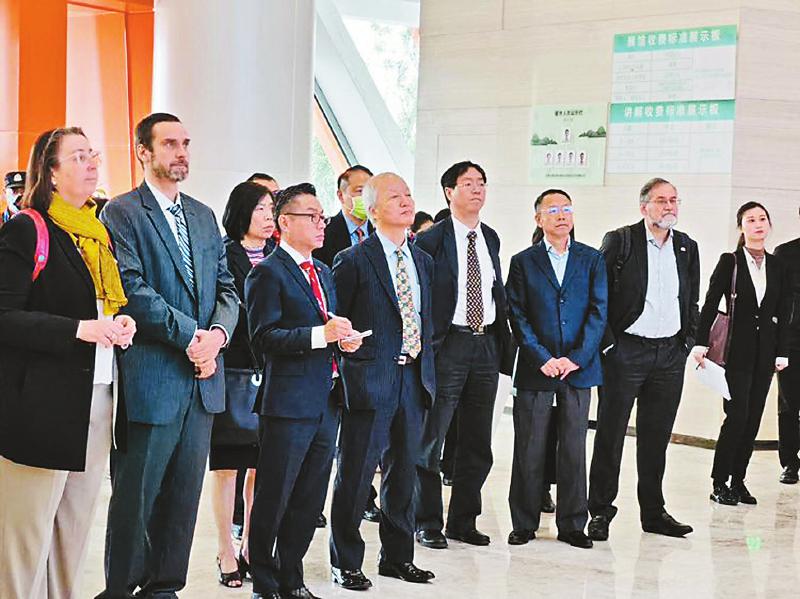 On October 15, the activity of 'consul's district (city) County trip - entering the Eastern New District of Chengdu' was held. (Photo by Sichuan Daily)
During the rush hour, Grzegorz Morawski, Consul General of the Polish Consulate General in Chengdu stepped on to the Chengdu metro line 18, a journey he had been looking forward to for quite some time. 'Public transport can not only shorten the commute time and quickly connect various areas of Chengdu, but it's also an important enabler of green travel. Poland is promoting a low-carbon environmental lifestyle in an all-round way and hopes to develop exchanges and cooperation with Sichuan in the future,' Grzegorz Morawski said.
Ran Peleg, Consul General of the Israeli Consulate General in Chengdu, visited Sancha Lake. 'The development concept of Chengdu Eastern New Area is very advanced and it is amazing to witness its gradual implementation. The Eastern New Area of Chengdu is expected to attract more talent and investment in future, donning the role of a new engine to spur Sichuan's development, while also easing the pressure on Chengdu's population density and improving the quality of human settlements,' Ran Peleg said.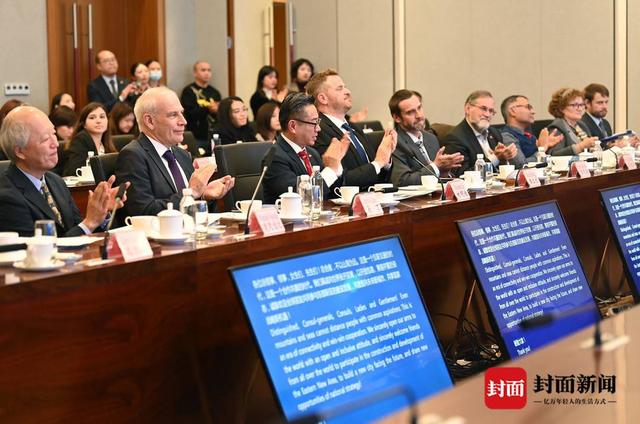 Forum on opening up and cooperation of Chengdu Eastern New District (Photo by Cover News)
According to Watanabe Yoshiyuki, Consul General of the Japanese Consulate General in Chongqing, there are about 270 Japanese enterprises upcoming in Chengdu. He appreciated the development concept of paying equal attention to the development and protection of the eastern New Area of Chengdu and the prudent urban planning. 'In the future, this region may develop into an important node between Chengdu and Chongqing, attracting Japanese enterprises in education, ecology, logistics, science and technology.'
This year, on the 30th anniversary of the establishment of diplomatic relations between China and Singapore, Sichuan's Singapore cooperation has ushered in new opportunities. Han Kaijie, Consul General of the Consulate General of Singapore in Chengdu, hopes to collaborate with Sichuan to build an aviation hub in the future. 'If the situation permits, we plan to organize a visit of Singapore enterprises to the Eastern New Area of Chengdu,' Han Kaijie said.
On April 28, 2020, the Government of Sichuan Province approved the establishment of Chengdu East New Area with a planning area of 729 square kilometers. Chengdu has proposed to invest 308.6 billion yuan in nine areas of the Eastern New Area in the next decade. The investment in them will reach 28.9 billion yuan in 2020. According to data, from January to March 2020, 29.53 billion yuan of investment has been completed in the 'eastward' region and an additional investment of 18.18 billion yuan has been added in March.( By Edina Liang)