Located in Shuangfeng Village, Dacheng Town, Pingshan County, Yibin City, Sichuan Province, the Shuangfeng tea garden is visually striking, even at a distance. The tea garden is at the foot of lush green mountains. The faint aroma of tea wafts in with the fresh mountain breeze. But a closer look can stump many. There are weeds visible amid the tea plants.
'Don't underestimate the importance of this grassy tea garden. This is the only local tea garden from where tea can be exported to EU countries, which can be said to represent the highest level of tea planting in Dacheng town,' Shuangfeng Village first Secretary Zhang Mengchuan said.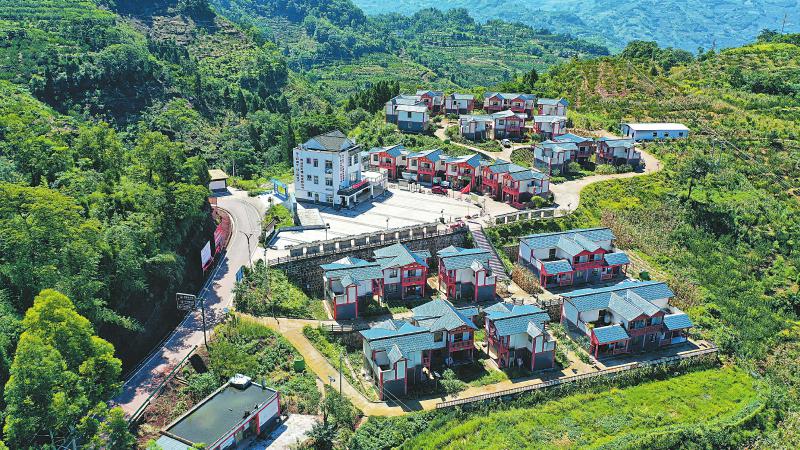 The new village settlement of Wanwo Village, Jinping Town, Pingshan County. (Photo by He Haiyang)
Yanmen tea was planted 40 years ago by the villagers in Yanmen area of Pingshan County. At its peak, the rare commodity could only be bought with the help of acquaintances. Later, its popularity declined and it came into use as raw material. Its output value also dipped. Today, however, Yanmen tea has entered the EU market following strict tea access standards and has become a tool for local residents to boost their income.
Yanmen tea was first detected by SGS in 2016, with 467 indicators passing the EU standards, and the number touching 515 this year. At present, the annual output of Yanmen tea is only about 10 tons and the average price per half a kilogram is about 1,000 yuan, which is a steep price for tea.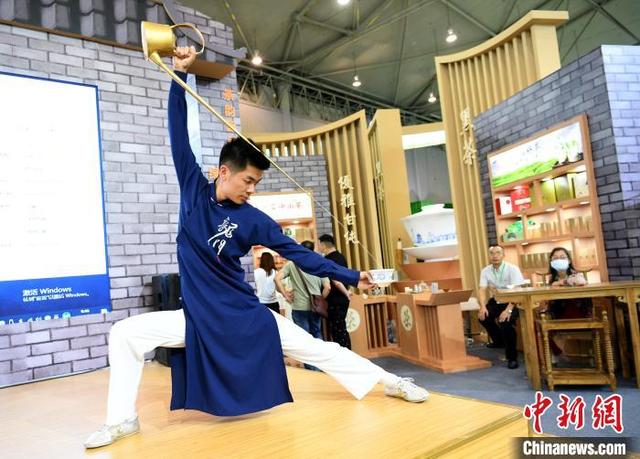 Tea art performance. (Photo by An Yuan)
Since this year, with the continuous increase of overseas orders, Sichuan tea industry has been making inroads abroad. Chengdu Customs statistics show that from January to June, Sichuan tea exports stood at 1378.4 tons, a year-on-year increase of 165%.(By Edina Liang)