On May 6, the Eastern New Area of Chengdu City, Sichuan Province was established. The East New Area of Chengdu has a planning area of 729 square kilometers, and its spatial layout consists of Chengdu Tianfu International Airport New Town, Chengdu Jianzhou New City, Tianfu Olympic Sports Park, Tuojiang development axis and Jinjianren Industrial Belt.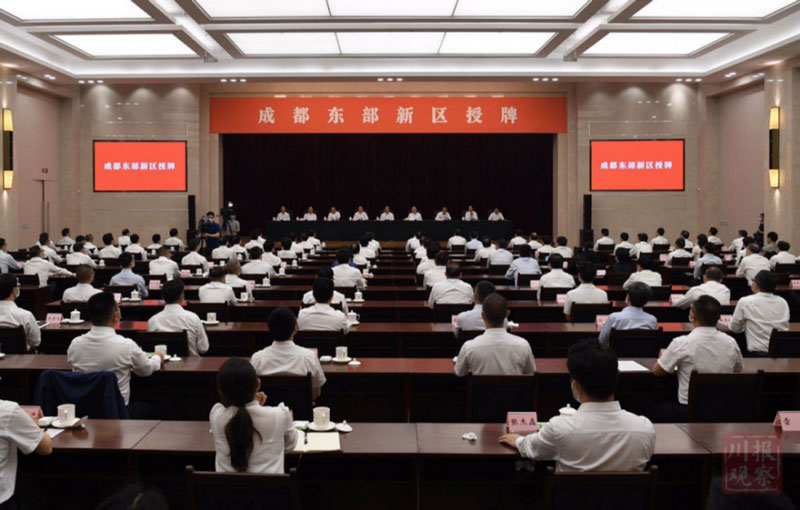 Official meeting for the establishment of the Chengdu East New Area (Photo/Sichuan Daily)
China had proposed to promote the construction of Chengdu Chongqing Economic Circle and form an important growth pole for high-quality development in the West this year. The Chengdu Chongqing Economic Circle has risen to national strategy. The Eastern New Area will play the role of " core leading", becoming a new hub of main modern manufacturing industry and production service industry development belt in east side of Longquan Mountain, a power source, leading the development of other regions.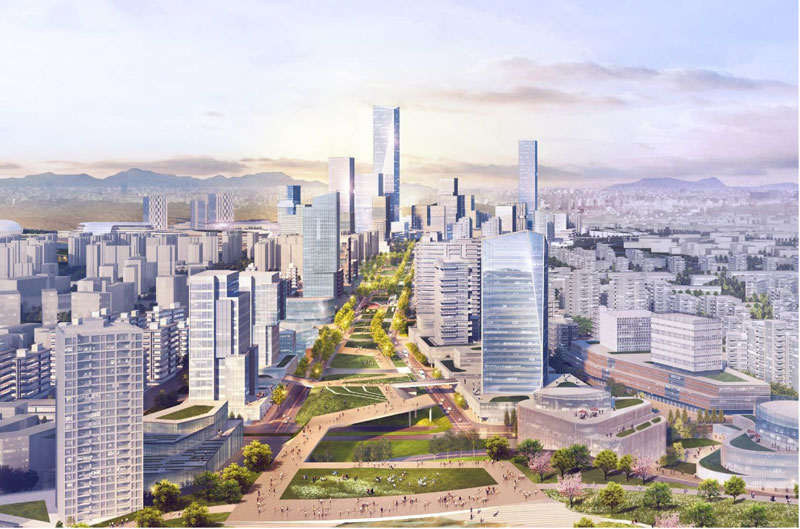 An air view of Airport City (Photo/Chengdu Business Daily)
The Eastern New Area is expected to attract more inhabitants. The existing regional household registration in Chengdu is not enough to support the development of the eastern region of Chengdu. A new area will be set up to attract more young people with a series of policies.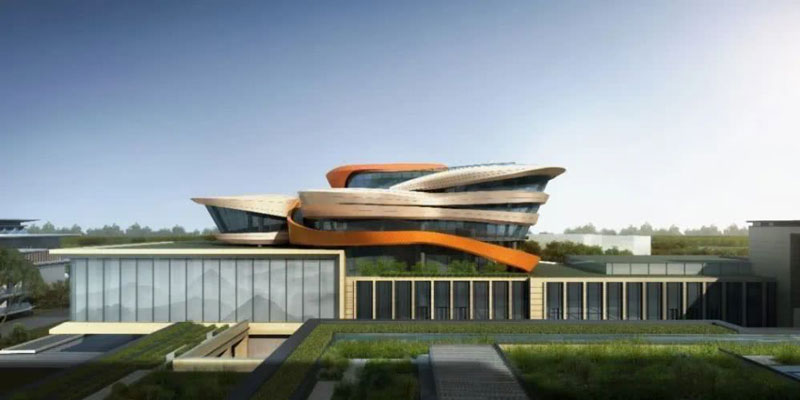 East New Area Exhibition and Administrative Center (Photo/Chengdu Business Daily)
The goal is to set up a new area, strive to become a national level new area, strive for greater support at the national level, and promote better and faster development of the eastern region.
Standing at crossroads of history, the Eastern New Area of Chengdu will take on a new mission. In the future, the Eastern New Area will become a window to promote the development of Chengdu and Chengdu Chongqing Economic Circle!(By Edina Liang)