The Dujiangyan Water Releasing festival went digital this year. As the sound of trumpet reverberated through the valleys and rivers amid chants for the water releasing to begin, waters of Minjiang River gushed through virtual screens. People from across the world joined the traditional folk festival on cloud. The entire ritual was broadcast online in real-time.
"We are now at Yuzui in Dujiangyan Irrigation System. Together with Zhao Wenqiao, an expert in Bashu culture, we will interpret the past and present of Dujiangyan Irrigation System," said internet celebrity Liu Yangyang as he hosted the water release ceremony online.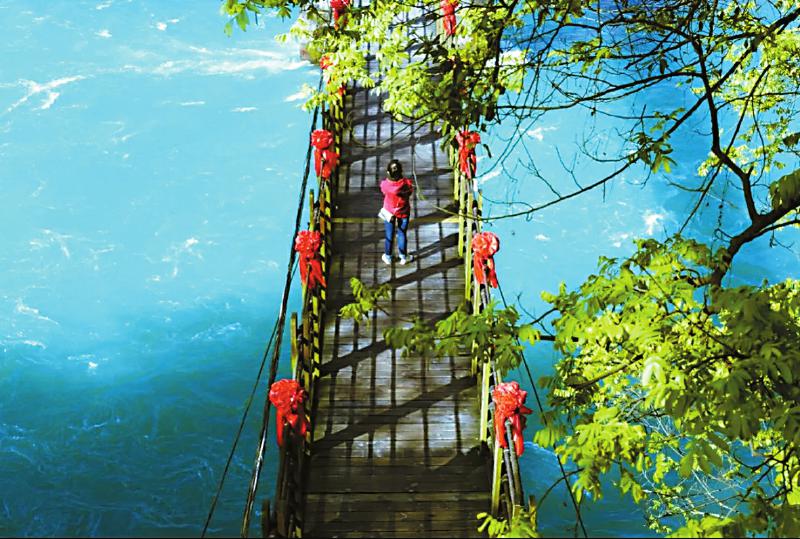 On April 5, 2020, China Dujiangyan "cloud" Water Release Festival kicked off.
"I've always heard that the Water Release Festival in Dujiangyan is grand. Although I can't be present at the scene, the 'cloud' release is equally soothing to the eyes. It was also nice to listen to experts's explanation and interpretation while enjoying the beautiful scenery of Dujiangyan," said Wu Ting, who had joined the broadcast from Chongzhou.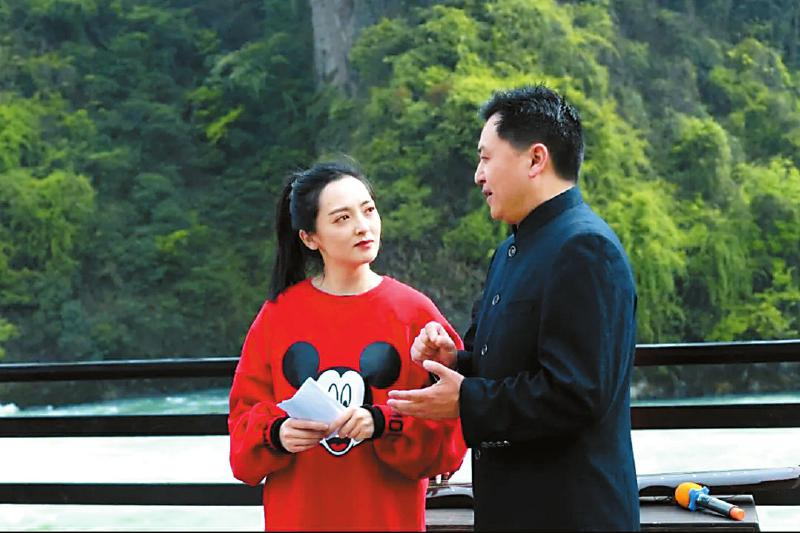 Internet celebrity Liu Yangyang broadcast the Dujiangyan Water Release Festival live online.
But it's not just the traditional ceremony in Dujiangyan that has moved to "cloud", many natural attractions in Sichuan Province are available for virtual tourism now.
At 7:20 a.m. on February 20, in the live broadcast room of CCTV's cloud tour group one could witness a 4-level southwest wind blowing at Mount Emei's Golden Summit. As clouds gradually parted through, they revealed the golden sunrise which covered the mountain top in a layer of crimson.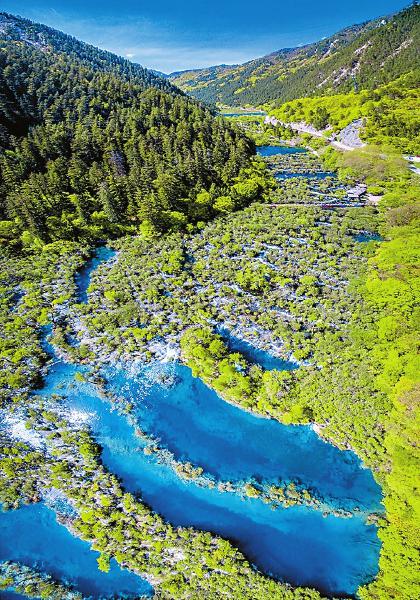 Jiuzhaigou scenic area in ultra-high definition slow live screen.
At 10 a.m on June 13, the blue and clear Haizi in the Jiuzhaigou area's official TikTok account, featured the red-yellow leaves and the blue sky. Under the guidance of an expert, the people in front of the camera remained glued to the natural beauty.
"Cloud tourism is not new," said Miao Fang, executive vice president of Association of Data Ecosystem in Digital Sichuan. But he recalls how shocked he was when he first learned of the idea. "In June 2005, Google launched Google Earth. This is an app that can browse various scenic spots around the world through 3D global remote sensing images on the computer, which can be understood as an early cloud tourism platform."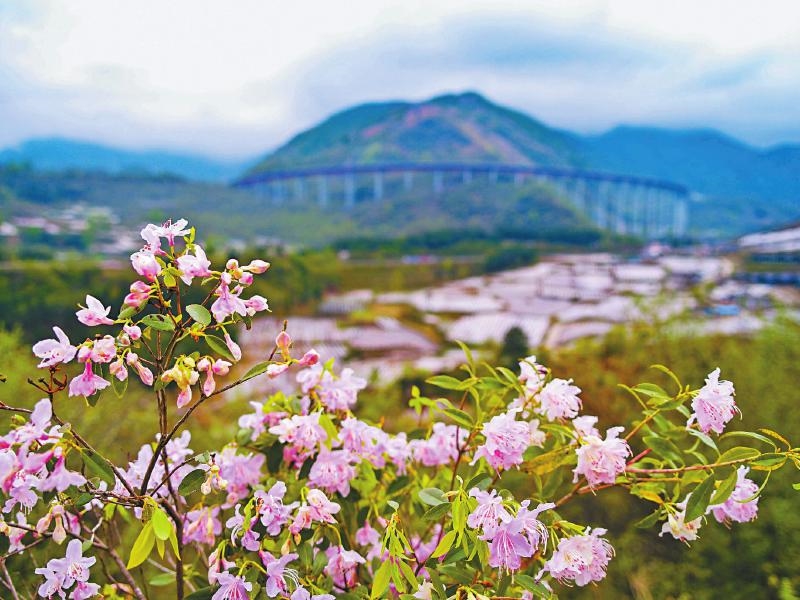 "Flowers Bloom in Tianfu. Cloud Appreciating Flowers" activity will share the beauty of azaleas in Shimian County, Ya'an to netizens.( Photo by Huang Gang)
Miao Fang believes that the future of tourism must be a full and deep integration of online and offline. The six elements of traditional offline tourism "food, housing, transportation, tourism, shopping, entertainment" and the later expansion of "business, cultivation, learning, love, leisure, and wonder" will greatly enhance the purpose, experience and harvest of online tourism (cloud tourism) under integration, assistance and interaction.
During the pandemic, emerging internet technologies represented by cloud computing have helped transform traditional industries. China's major scenic spots have opted for "cloud tourism". More than 3,000 scenic spots across the country have collectively moved the infinite scenery of nature and the heavy history of museums to the "cloud" by means of virtual tourism, VR viewing and online live broadcasting. Global tourists can travel the world without leaving their homes.(By Edina Liang)