Recently, the Chinese government and the royal government of Spain reached an agreement on the establishment of a Spanish Consulate General in Chengdu, covering Sichuan Province, Guizhou Province, Yunnan Province and Chongqing. This is Spain's third consulate in mainland China. At present, the number of foreign consulates that have been approved in Sichuan has reached 20, grabbing the third spot in China and first in the Midwest of China.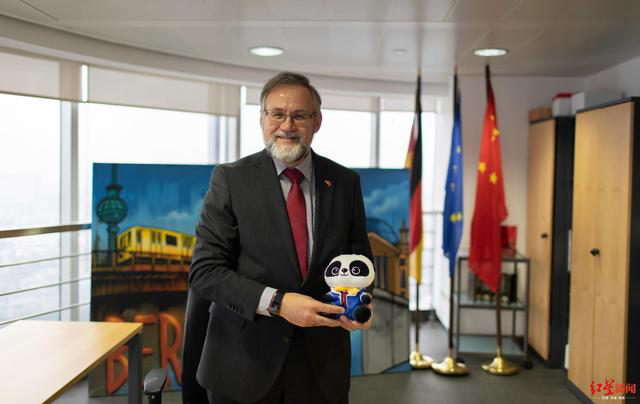 On January 15, 2020, Wolfgang Rudishhauser, Consul General of Germany in Chengdu, sent new year's greetings to the people of Sichuan.(Photo/Hongxing News)
In 1985, the first foreign consulate general in Sichuan — the U.S. Consulate General Chengdu opened. Over the past 35 years, 20 countries, including Germany, France, Australia and Singapore, have successively set up consulates in Chengdu, Sichuan. The increasing number of consulates in Chengdu portrays the image of Sichuan's rapid development and comprehensive opening up.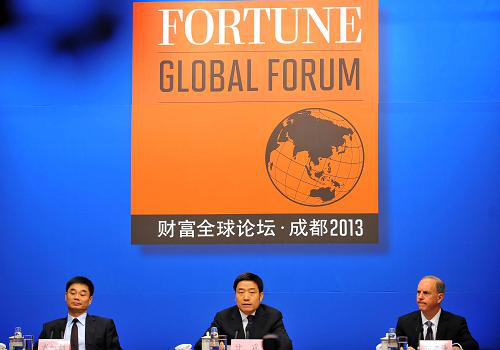 The 2013 Fortune Global Forum was held in Chengdu.(Photo/Xinhua)
China France Ecological Park, China Italy Cultural Innovation Industrial Park and other cooperation parks have accelerated their development; the Western China International Fair and other internationally influential activities have been successfully held. Next year, Sichuan will usher in the 31st World University Games. Sichuan's exchanges and cooperation with the world continue to achieve win-win results.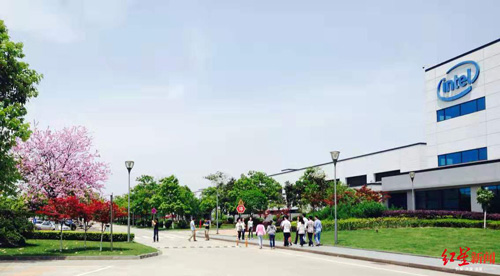 In 2005, Intel Chengdu Factory was completed and put into production.(Photo/Hongxing News)
By 2019, there were 3,426 foreign-funded enterprises in Sichuan, ranking first in the Midwest of China, with a total foreign investment of US $112.72 billion.(By Edina Liang)