On October 26, the water storage project of Jinsha hydro-power station received a green signal from the expert group of China Hydro-power and water conservancy planning and Design Institute. With this, the Jinsha Hydro-power Station has officially entered the stage of reservoir storage and unit commissioning.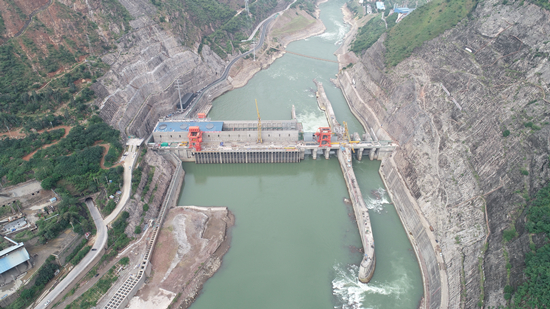 Jinsha Hydropower Station (Sichuan Energy Investment Panzhihua company)
Before the impoundment passed acceptance, the expert group of China Renewable Energy Engineering Institute inspected and approved the water and soil conservation facilities, environmental protection, safety appraisal, quality supervision and resettlement of Jinsha Hydropower Station during the impoundment stage. The acceptance meeting took into consideration reports from all parties participating in the construction. After consulting data, the acceptance team reviewed the impoundment conditions of the project. Following a strict argumentation and discussion, the Impoundment Acceptance Committee agreed that the Jinsha Hydropower Station project has met the conditions of directly storing water to the normal water level of 1022m and approved the impoundment.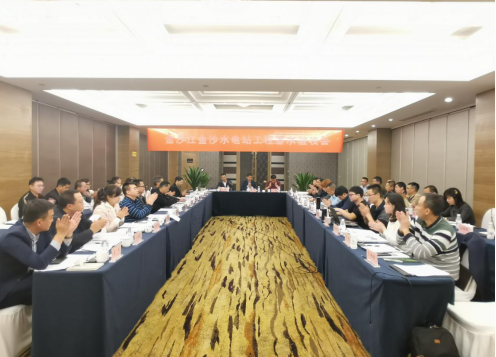 Impoundment Acceptance Meeting of Jinsha Hydropower Station Project(Sichuan Energy Investment Panzhihua company)
Mou Jun, deputy general manager of Sichuan Energy Investment, said: 'Jinsha Hydropower Station is one of the major national construction projects and one of the 30 key construction projects in China's western development. It is also an important support for the layout of energy and chemical sectors of Sichuan Energy Investment. Faced with the severe new pandemic at the beginning of the year, Jinsha Hydro-power Station overcame various unfavorable factors, took the lead to resume work and production on February 18 and worked hard to achieve the goal of safe production and flood control 12 days ahead of schedule. The water storage acceptance of the project passed smoothly and it was a sweet, hard-earned victory. '
Jinsha Hydro-power Station is the ninth level of ten-level hydro-power project planning in the middle reaches of Jinsha River. It is located in the west section of Panzhihua in the middle reaches of Jinsha River. The maximum dam height is 66m, the normal pool level is 1022m, the total storage capacity is 108 million m³, the regulation capacity is 11.2 million m³, and the average annual power generation is 2.177 billion kwh. Jinsha Hydro-power Station will be impounded in the near future, and the first unit will be put into operation by the end of 2020.(By Edina Liang)