On the afternoon of October 23, the first 'good secretary' competition of Junzhou was held in Junlian County Conference Center. Ten outstanding village secretaries stepped onto the final stage to show what they learned during their training while simultaneously demonstrating the new style of Junlian Village cadres.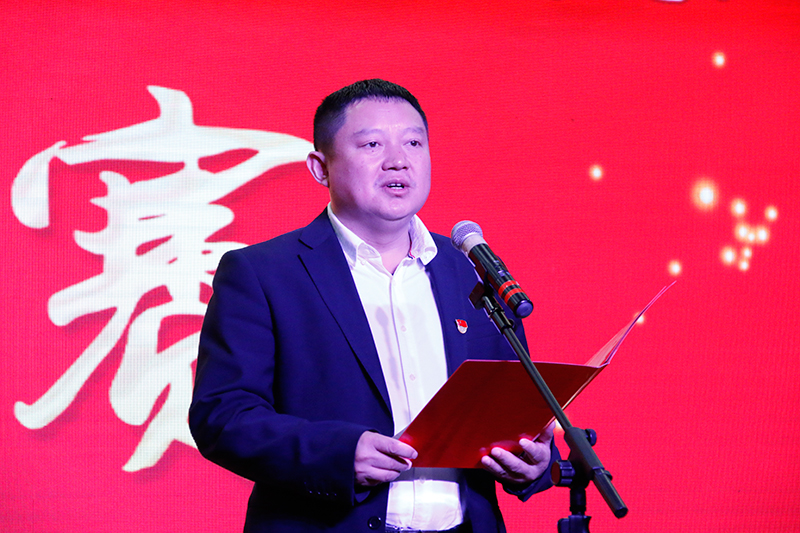 Liu Chaoping, Secretary of Junlian County, announces the official opening of the competition
The Party Committee of Junlian County selected 40 village secretaries from demonstration villages and key villages to undergo practical training. Ten of the best party organization secretaries were shortlisted to compete in the final round. The challenge competition was divided into five parts: the elegant demeanor show, theoretical knowledge competition, scene simulation exercise, elegant demeanor display competition and tutor's assistance.
According to Wang Jiayuan, a national moral model and excellent village secretary in Sichuan Province, village secretaries participating in the competition have the ability to 'think, be capable, speak and do' in terms of management coordination and development planning. Now, under the new mechanism that provides training and guidance, these village secretaries have scaled more heights of excellence.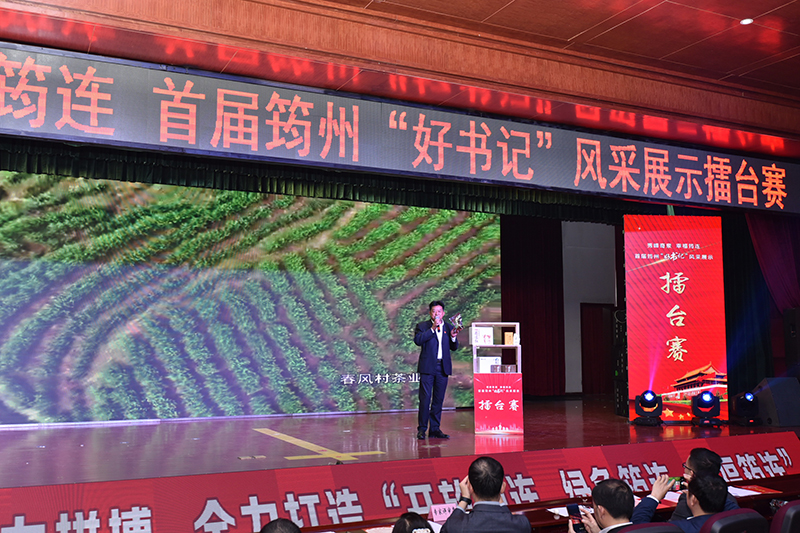 Wang Jiayuan, model village secretary in Sichuan Province, speaks for Junlian's famous local products
Liu Li, the secretary of a village, started working in 2016. In this training, he learned from many 'older secretaries'. 'After working in the village for several years, I felt the need for my vision and working style to improve. This experience has helped me achieve that,' Liu Li said.
Young village secretaries want to broaden their horizons through competitions, while 'old secretaries' with rich working experience at the grassroots level want to learn new ideas and workings of a modern office. Ye Xiancui, Secretary of the Liaoyuan Village, Junlian Town, is a female secretary with more than 20 years of grassroots work experience. 'After working at the grassroots level for a long time, I have developed strong thinking.Some methods of industrial development in other villages have given me new inspiration.'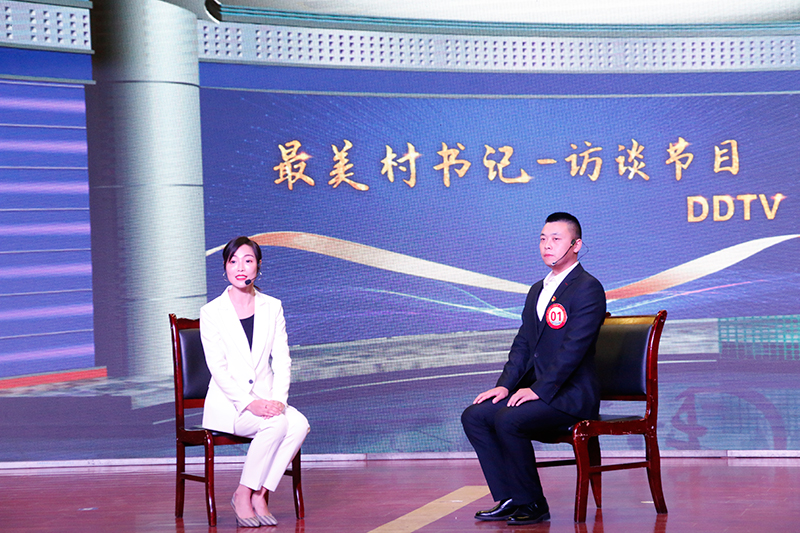 Game site
'In order to develop the countryside well, it is very important to have a good team and good leaders.' Liu Chaoping, Secretary of the Junlian county, said that in the development process of Chunfeng Village in Tengda Town, Wang Jiayuan, the Secretary of the village, played the core role of leadership and led the party members, cadres and the masses to work hard and develop scientifically, which truly reflected the key role played by the village secretary. As the birthplace of 'spring breeze experience', Junlian county has always been at the forefront of construction of a leading team as the key task, unswervingly improving the quality, optimizing the structure and strengthening the vitality, and selecting the 'leading geese' and 'locomotive' to strengthen the agricultural and rural work. (He Yun)