On June 29, the first batch of the units of Wudongde Hydropower Station on Jinsha River was officially put into operation with an installed capacity of 10.2 million kilowatts. All units will be completed and put into operation before July 2021.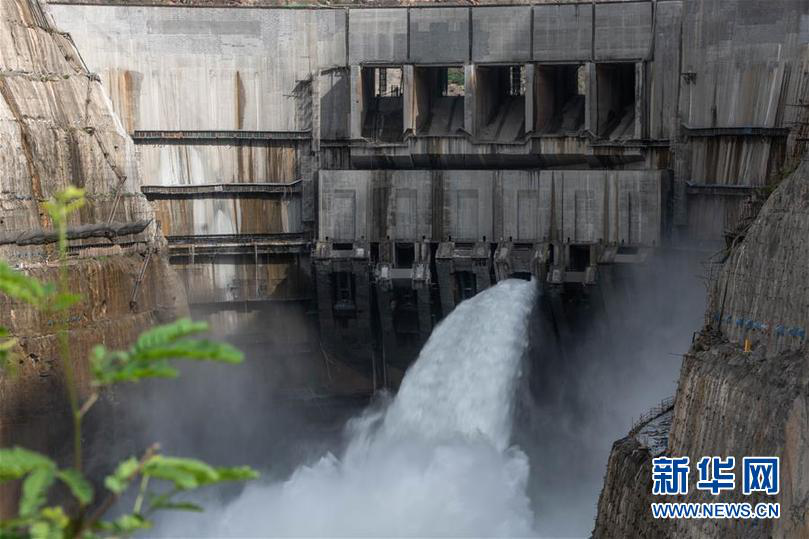 The dam at Wudongde Hydropower Station (Photo/Hu Chao, Xinhua)
The installed capacity of Wudongde Hydropower Station ranks the fourth in China and seventh in the world. After the first units start generating power, the total installed capacity of Sichuan hydropower will reach nearly 80 million kilowatts.
Wudongde Hydropower Station has an average annual power generation of 38.91 billion kwh. What does this mean? According to data, in 2019, the electricity consumption of Guangzhou will be about 100.5 billion kwh. According to estimates, the annual power generation of Wudongde Hydropower Station can meet one-third of the annual electricity demand of Guangzhou.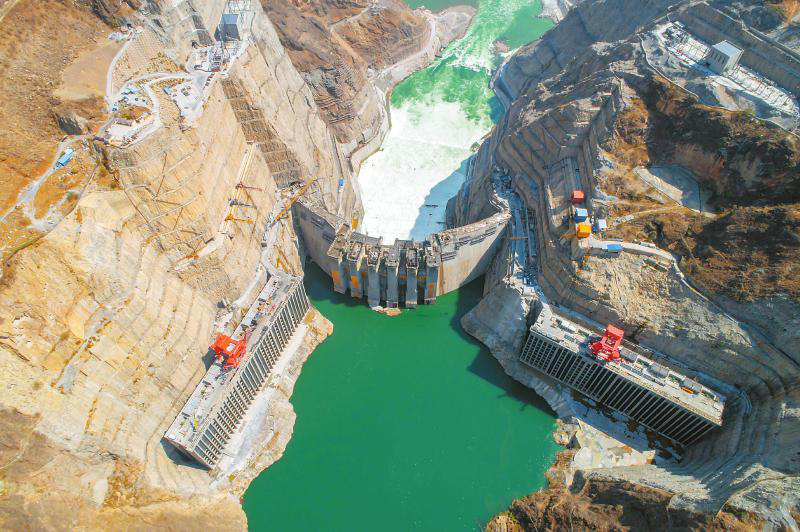 Aerial photos of the construction of the upstream face of the dam (Photo/Xu Jian)
Zhang Chaoran, academician of the Chinese Academy of Engineering, participated in the preliminary survey of Wudongde Hydropower Station in 1995. He is very excited by the successful commissioning of the first batch of units of Wudongde Hydropower Station. In an interview with reporters, he said that more than 80% of China's energy resources are distributed in the west and North, which has led to the basic pattern of "transporting coal from the North to the South" and "transmitting electricity from the West to the East" when it comes to China's energy resources allocation. Wudongde Hydropower Station is the backbone power supply point of the national "West to East power transmission", which will play an important role in the national energy optimal allocation.
It is estimated that the green power generated by Wudongde Hydropower Station will replace a large number of fossil fuels, save 12.2 million tons of standard coal every year, and reduce the emissions of greenhouse gases carbon dioxide and sulfur dioxide by 30.5 million tons and 104 thousand tons respectively, equivalent to planting 85,000 hectares of broad-leaved forest.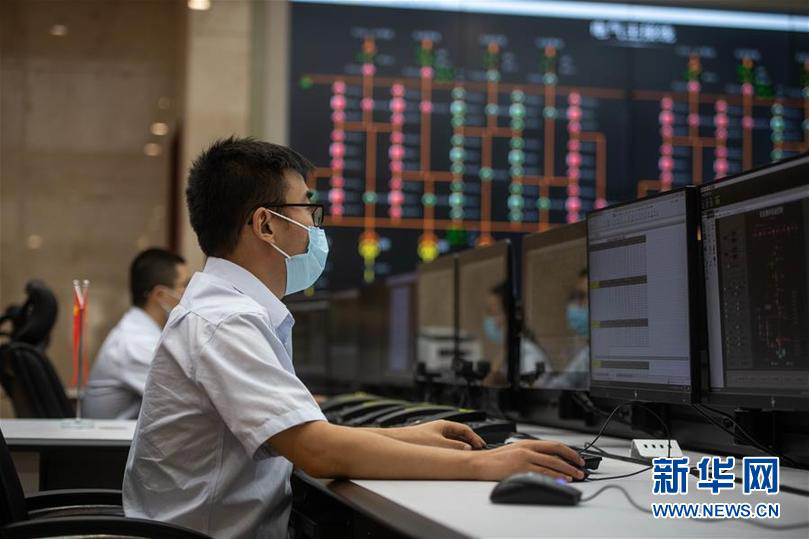 On June 29, operators monitor the operation of the unit( Photo/Hu Chao, Xinhua)
What attracts the attention of the world's energy sector is that apart from Wudongde Hydropower Station in the lower reaches of Jinsha River, there are three other giant hydropower stations, namely Xiangjiaba, Xiluodu and Baihetan. Xiangjiaba and Xiluodu hydropower stations have been completed and put into operation and the first batch of units in Baihetan will be put into operation next year. The total installed capacity of the four power stations reached 46.46 million kilowatts.
Sichuan is not only a hub of hydropower production and consumption, but also a hub of hydropower transmission. By the end of 2019, the cumulative electricity output of Sichuan Hydropower has exceeded 1 trillion kwh and the output power has exceeded 100 billion kwh for six consecutive years. With Wudongde Hydropower Station being put into operation for power generation, the scale of hydropower transmission in Sichuan will further improve.(By Edina Liang)