双语资讯 > 正文
A new coating for red blood cells developed by Zhejiang University team can give life to"universal panda blood"
来源:中国网 时间:2020-03-23 23:04:27 编辑:刘婷婷
---
The RhD negative blood group has long faced the clinical problem of blood shortage and mismatch of blood type. Wang Ben, associate professor of School of translational medicine, Zhejiang University, and Tang Ruikang, Professor of the Department of chemistry, have found a solution. By modifying the surface of red blood cells, they can convert enough RhD positive red blood cells into RhD negative red blood cells in batches. This can enable emergency blood transfusion without the need for RhD blood type or rejection. This method is expected to effectively solve the problem of RhD negative blood group source shortage.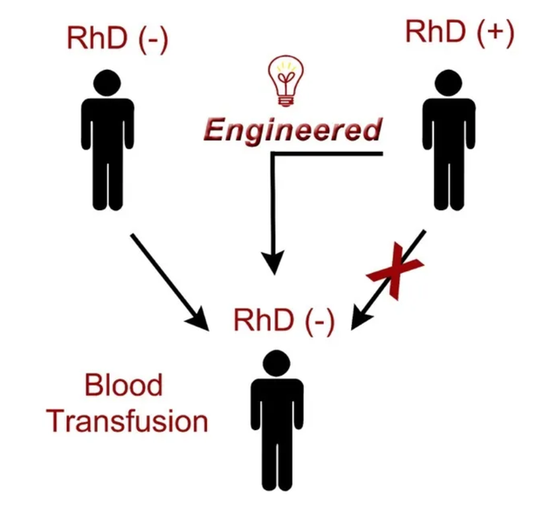 "We are 'dressing' a living cell. After dressing it, in addition to covering the antibody, it will maintain membrane fluidity and deformability and its biological will not be affected." Wang Ben said. RhD is a trans-membrane protein embedded on the erythrocyte membrane and the research team needed to explore more refined and optimized operation.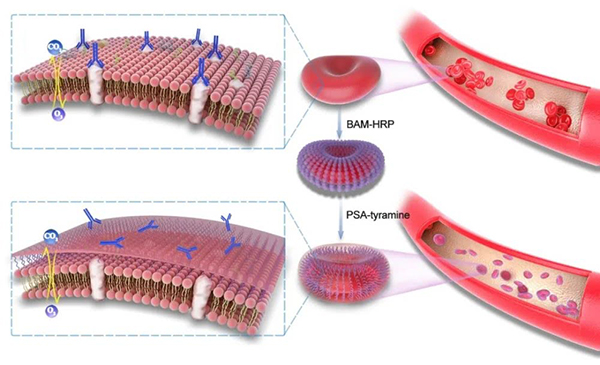 Production process of universal panda blood.(Photo/Science Advances)
After years of research, a few days ago, the research team officially released a new "coat" of red blood cells - they found a better "cloth" than previous experiments, and tried out a better "cut". More importantly, this technology has become more "omnipotent": the goal of transforming RhD positive red blood cells into RhD negative red blood cells has been achieved and the new universal red blood cells can be used without RhD blood type matching for emergency blood transfusion.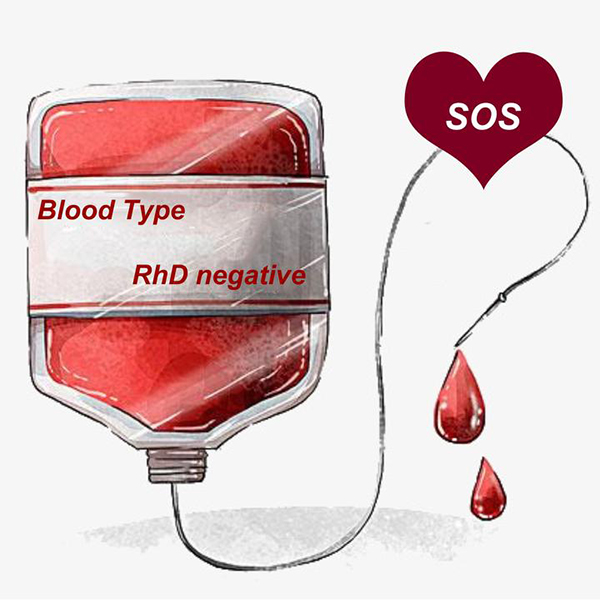 This method can maintain the fluidity and deformability of the cell membrane and keep the biological function of red blood cells to the optimum while ensuring the structure of red blood cells membrane. This is also the biggest challenge of this research technology.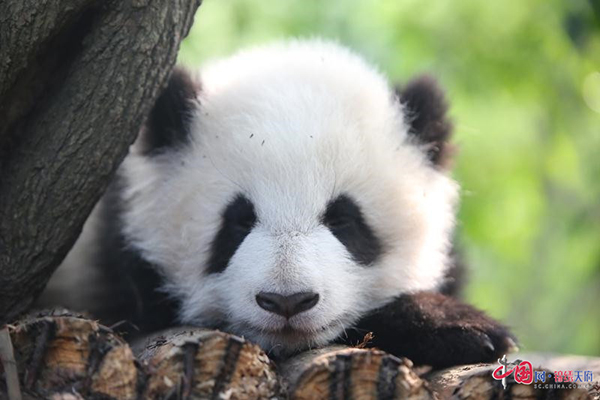 RhD negative blood group is very rare. In China, people call RhD negative blood group the "panda blood", which means this blood group is rare just like the panda. Sichuan is the hometown of giant pandas. The first giant panda found in the world is located in Baoxing County, Ya'an City, Sichuan Province. Sichuan Giant Panda habitat was listed in the World Heritage List as a world natural heritage in July 2006. The wild giant pandas preserved here account for more than 30% of the world and it is the largest and most complete giant panda habitat in the world. Under the protection of scientific researchers, as of November 2019, there are more than 1,300 wild giant pandas living in Sichuan and 600 giant pandas in captivity around the world.(By Edina Liang)