On the morning of October 28, a press conference of the sixth global promotion tour of 'Hometown of Chinese Cigars' was held in Chengdu. According to the press conference, the event will be held in Shifang City, Deyang, Sichuan Province from November 5 to November 8. At that time, nearly 600 guests from home and abroad will gather in the 'Hometown of Chinese Cigars' to experience the cigar culture across five parallel dimensions of Europe, Africa, America, Oceania and Asia and experience the exquisite and comfortable life style of 'Famous City of Chinese Cigar Culture'.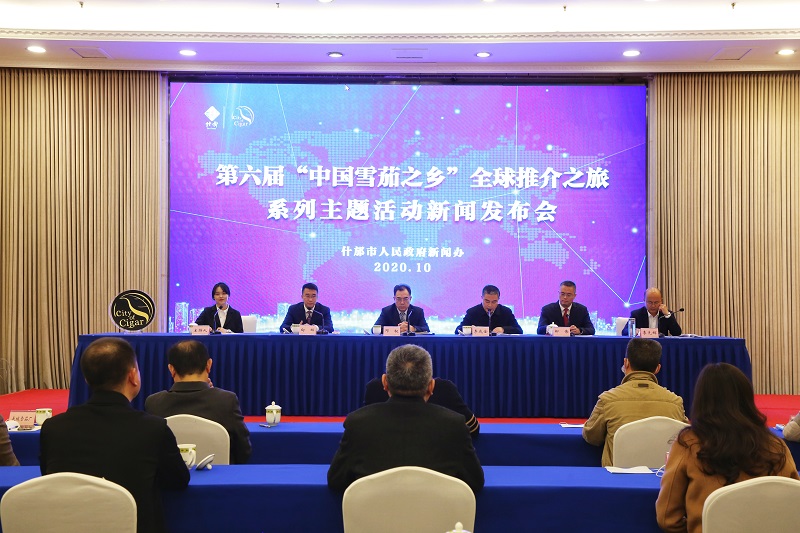 Press conference of the sixth 'Hometown of Chinese Cigars' global promotion tour
As the only hometown of cigars in China, Shifang has successfully held five global promotion tours of 'Hometown of Chinese Cigars'. The global promotion activity of 'Hometown of Chinese Cigars' is now more widespread. While experiencing the profound cigar culture of Shifang, such as China Cigar Town and China Cigar Museum, there will also be 'Giant Cigar Lecture Hall', 'Great Wall Cigar International Academic Forum', 'Chinese Flavor Cigar Formula Competition', 'Chinese Cigar Culture and Art Competition', 'Slow Time Pipe Slow Smoking Competition' and 'Cigar Night' and other activities are arranged in terms of cultural heritage, professionalism and interest, which will fully demonstrate the long-standing cultural heritage, core connotation, brand value and development prospect of Chinese cigars.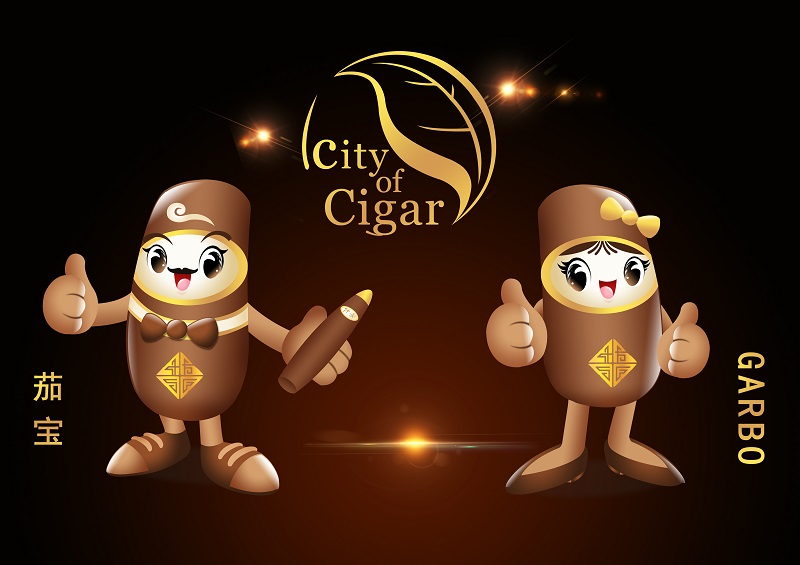 The mascot and logo of 'Chinese cigar culture city'
At the press conference, the mascot and logo of the 'Famous City of Chinese Cigar Culture' also appeared. The mascot is presented in the CP combination image. The male mascot is named Jiabao, which means the treasure of cigar. It embodies the mature, elegant and confident temperament of male cigar customers. The female mascot, named Garbo, is derived from the English letter 'cigar', reflecting the intellect and elegance of women who taste cigars.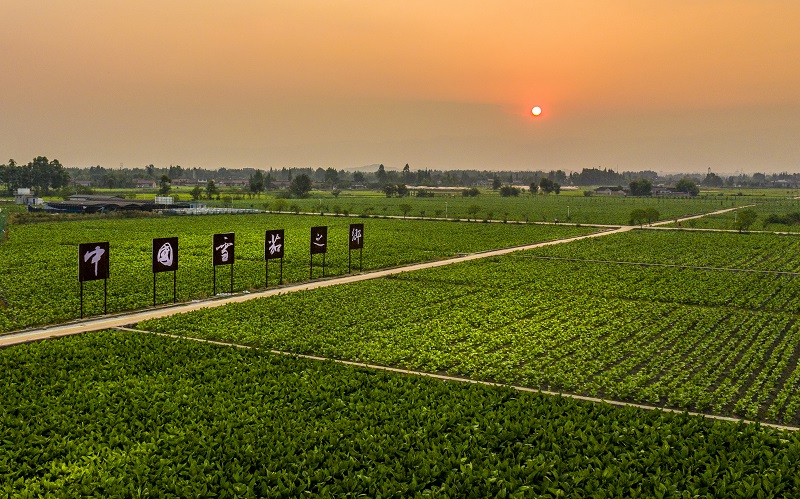 The largest cigar production base in Asia
Shifang City, Deyang, Sichuan Province, has the largest cigar production base in Asia. The production and marketing scale of Great Wall Cigar is widespread in China and it is known as one of the three famous cigars in the world. It has a unique Chinese Cigar Museum and a unique Chinese cigar town. It can be said that the cigar culture has become a distinctive cultural symbol of Shifang and the cigar industry has become an important support for Shifang to enrich people's incomes and strengthen the city. Since this year, China's cigar industry has entered a period of rapid development and the sales volume of domestic handmade cigars has exceeded 10 million. As of October 25, 2020, the Great Wall handmade cigars have sold 4.74 million pieces, a year-on-year increase of 160%, and it is expected that the sales volume will exceed 6 million pieces this year. (By Edina Liang)