双语资讯 > 正文
Amid the gloom spawned by coronavirus pandemic, there's a heartening piece of news - a pair of captive giant panda twins have been born in Chengdu in 2020!
来源:中国网 时间:2020-03-19 20:42:11 编辑:刘映红
---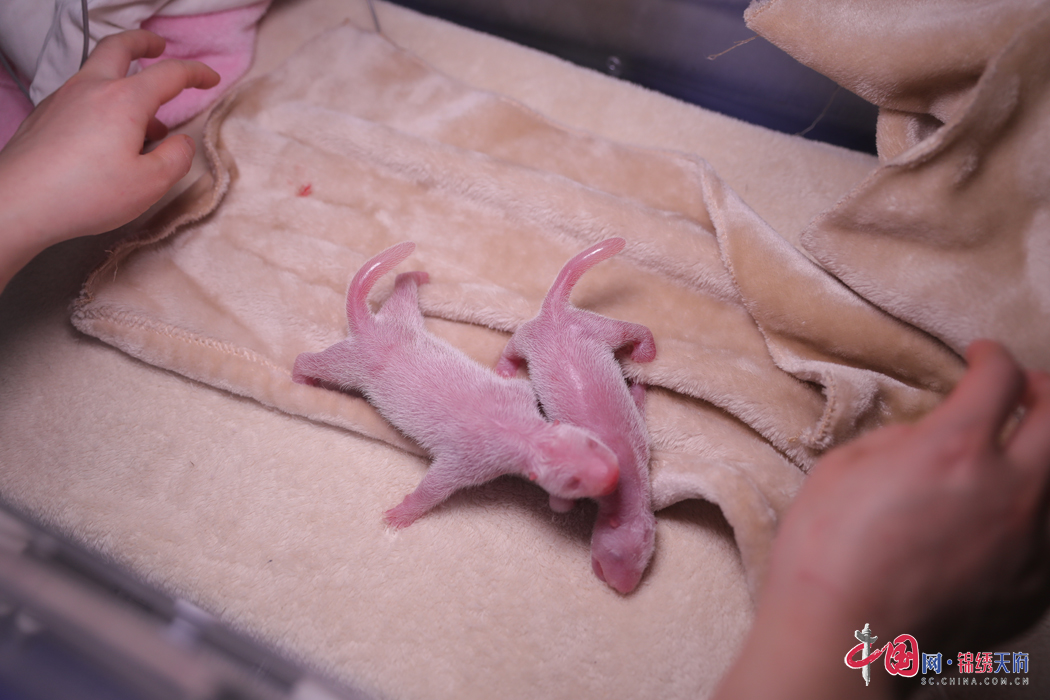 On March 17, 2020, "Fuwa", a giant panda at the Chengdu Research Base of Giant Panda, gave birth to a pair of male giant panda twins. They are the world's first pair of captive giant panda twins that were born in 2020 and welcomed by experts and staff!
At 12:57 noon, giant panda "Fuwa" successfully gave birth to a male cub with a birth weight of 159.8g at 15:10 and then she gave birth to another male cub with a birth weight of 119.5g. At present, health indicators of mother and children are normal. After the baby was born, it was able to smoothly drink the mother's milk. The twins are crying loudly and their bodies are very healthy.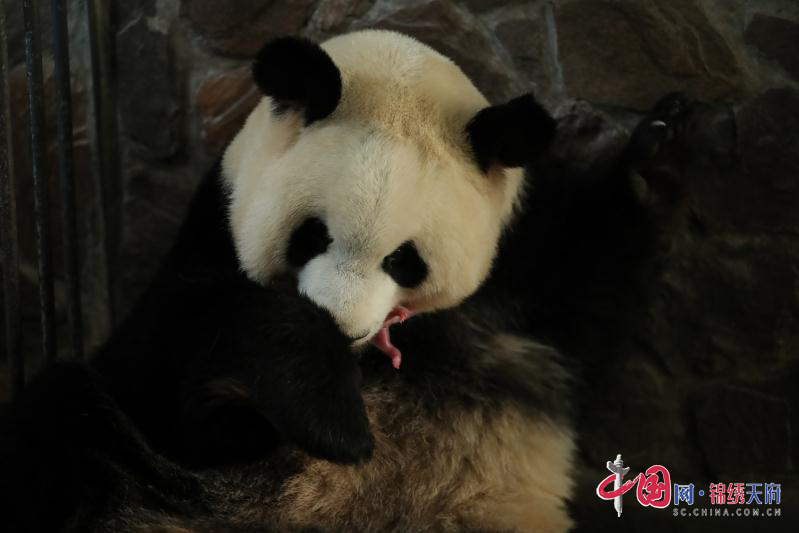 Wu Kongju, an expert at the panda base, said, 'The twins hold the record of the earliest pair to be born in the panda base which surprises all of us.' 'It's very rare for a giant panda to be in oestrus cycle in winter and give birth in spring. This is the fifth time Fuwa has become a mother,' Wu continued. So far, Fuwa, who will turn 17 this year, has had five pregnancies and given birth to eight panda cubs in total. This time, she has shown a strong maternal nature, which is also very gratifying to us.'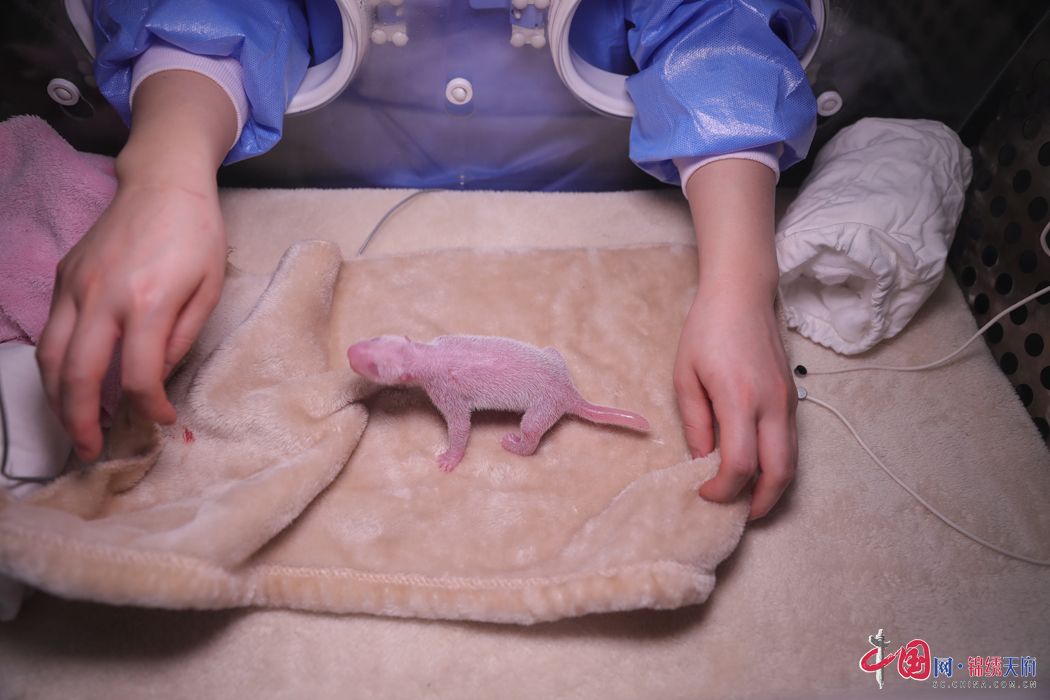 At present, the epidemic situation in China is stable. At this time, the birth of twin giant pandas has brought hope to all people who are suffering from the epidemic.
During the epidemic period, the panda base immediately stored a large amount of bamboo and experts formulated an emergency supply plan for edible bamboo. Due to the fact that the outbreak has occurred in the period of intensive oestrus breeding of giant pandas, relevant scientific research teams and breeders have stuck to their jobs and giant pandas have been successfully bred.
There is no winter that can't be passed and there are no difficulties that can't be overcome. Spring has come and the twin cubs in the panda base are looking forward to meeting you in the future.(By Edina Liang)