With three hardcore exhibits —'Import Expo Tribute Lanterns','Import Expo Cultural Innovation' and 'Colorful Lantern in Import Expo'— Zigong Lantern Festival became the first national intangible cultural heritage project to enter the third China International Import Expo.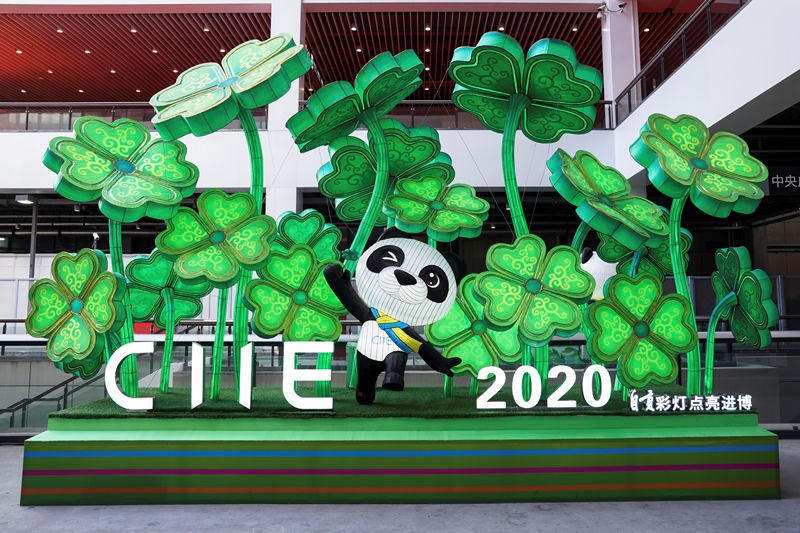 Zigong Lanterns light up the Expo (Xinhuanet)
The exhibit 'Import Expo Tribute Lanterns' includes four Gong Lanterns and 26 sets of Import Expo Theme Lanterns. The four Gong Lanterns are Auspicious Lanterns, Perfect Gong Lanterns, Babao Gong Lanterns and Fulu Tribute Lanterns. Each group measured 2.3 meters high and weighed more than 400 kg. Among the 26 sets of Import Expo Theme Lanterns, the 'Bubu Shenglian Lantern' was composed of 29 large screens. The traditional Chinese lotus shape is adopted and the swaying petals and flexible dragonflies are lifelike. The vivid colors are a perfect interpretation of the lotus blossom. With a length of more than 160 meters, the Get-together and Share Together Lantern is composed of 798 plants and five sizes of four-leaved grass, giving the impression of walking through the forest.
'Caideng Jinbao'lantern group took tribute treasures, the mascot of Import Expo, as the design theme. The lamp group of eight pieces has the functionality and universality of modern cultural and creative products and showcases the inheritance of the traditional lantern-making technology, combined with new design concepts, new materials, new lantern making methods and new installation combination methods.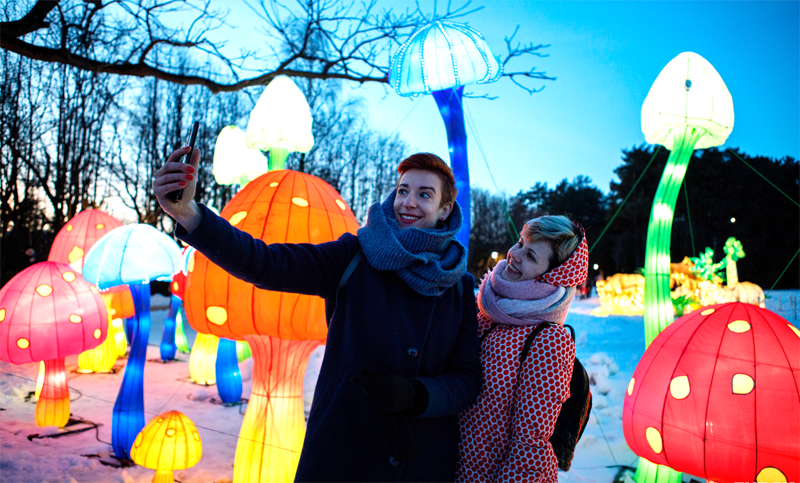 Zigong Lantern going abroad (Xinhuanet)
'Import Expo Cultural Innovation'exhibit refers to the three categories of Jinbao small table lamp, Jinbao bedside nightlight and Clover fan night lamp, with a total of 3,000 pieces of operational and functional lighting products.
'Zigong is one of the first 13 national cultural export bases in China. This Expo + Zigong Lantern is a beneficial attempt to light up the Import Expo with Zigong colored lanterns and it is also an innovative measure for Zigong base to promote the development of international cultural trade even as measures of epidemic prevention and control are being implemented,' said Wang Zhihua, a second-class inspector of the Department of Service and Trade of the Ministry of Commerce.
'Zigong lantern originated in the Tang and Song Dynasties and flourished in the Ming and Qing Dynasties and, thus, has a long standing reputation. It is known as the No.1 lantern in the world for its exquisite craftsmanship and distinctive characteristics of shape, color, sound, light and movement. Today, Zigong residents are creatively transforming and carrying out innovations to the traditional lamp, helping it showcase the Chinese culture in a broader, more diverse and higher-level international cultural market,' said Li Jiashan, vice president of the International Strategic Research Institute of the National Cultural Development of Beijing International Studies University in Antwerp, Belgium, who first discovered the allure of the Zigong lantern years ago.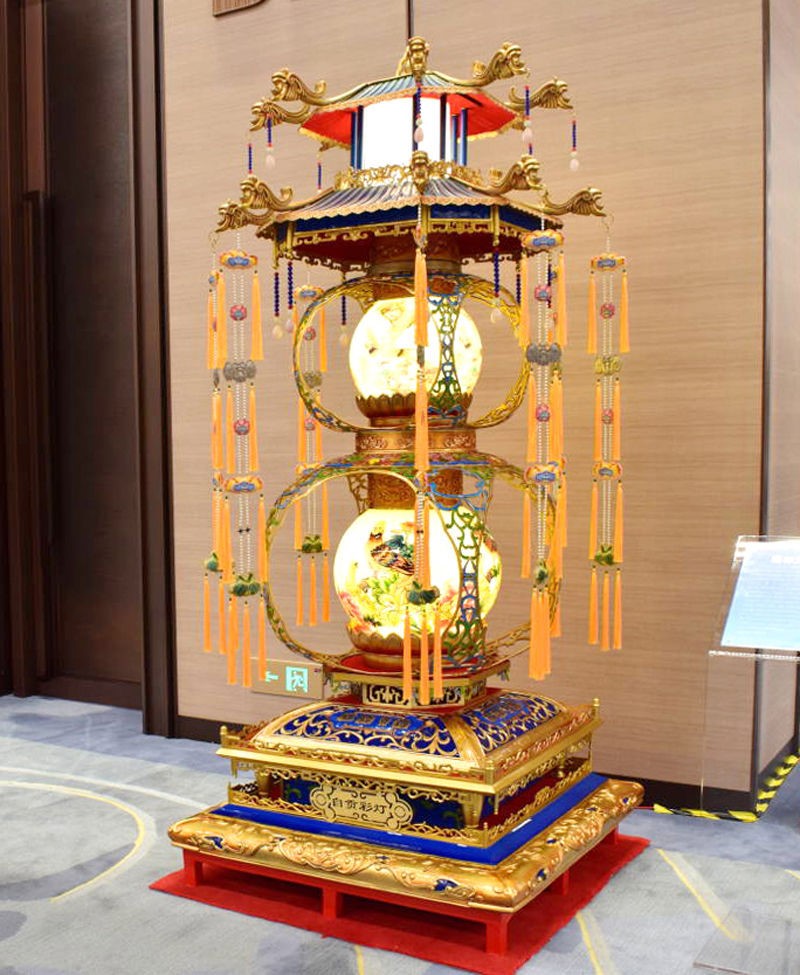 Zigong Lanterns in the expo(Xinhuanet)
At present, Zigong Lantern Festival has travelled to five continents of the world and the whole China. It has been exhibited in 74 countries and regions and more than 500 large and medium-sized cities in China. It has attracted more than 400 million Chinese and foreign tourists, becoming an important symbol of China's cultural exchange with foreign countries. (By Edina Liang)