On September 6, at the Sanxingdui site ritual area, the former open site park was covered by a delicate steel shed. Thirty-four years ago, Sanxingdui No.1 and No.2 sacrificial pits were discovered here, which gave a glimpse of the ancient Shu civilization and shocked the whole world. Thirty-four years later, six sacrificial pits have been found in this area, opening up a new round of archaeology.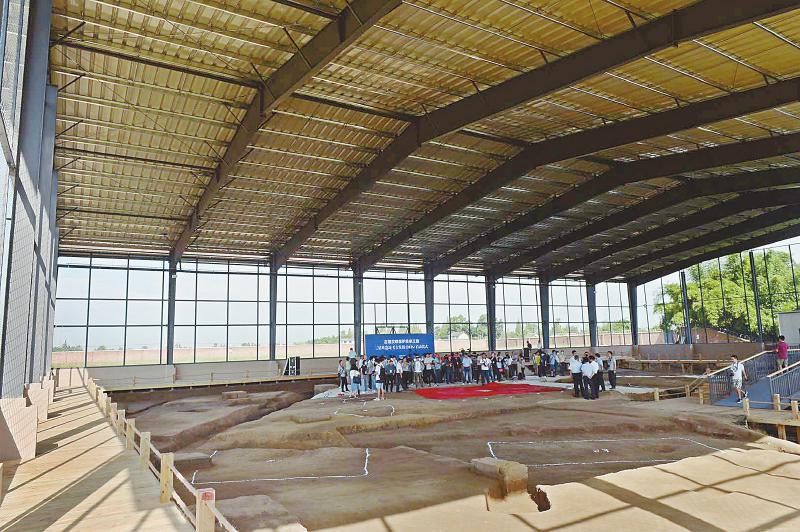 Sacrificial area excavation site. (Photo by Yang Tao, Sichuan Daily)
'At the end of all our field work, we ran into two sacrificial pits. Now I have found over sixty and I am honored to witness the discovery of the sacrificial pit. This is a new field in China's archaeology. Because of its profound connotations and rich archaeological content, Sanxingdui is one of the most striking representatives of Chinese bronze culture.' Huo Wei, Dean of the school of history and culture of Sichuan University, who once carried out archaeological work in Sanxingdui, said.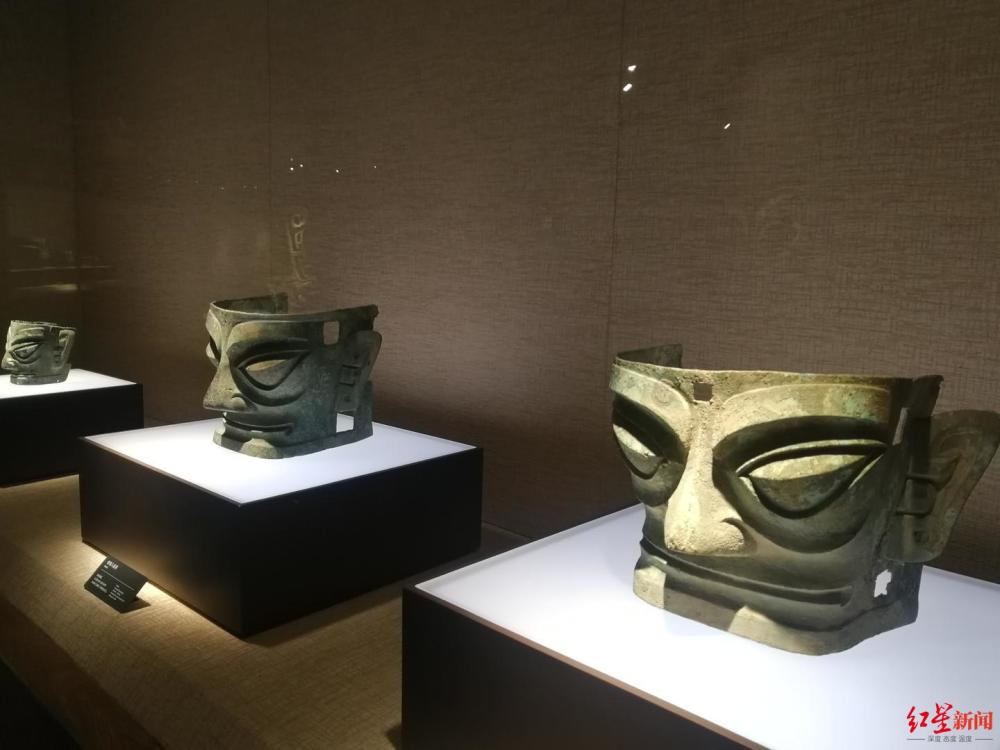 Sanxingdui bronze mask.(Photography Guo Yimeng)
Lei Xingshan, Dean of the school of archaeology, culture and Museum of Peking University, said, 'There are thousands of archaeological ceremonies held in China every year, but Sanxingdui started a new round of archaeological excavation, which may be forever engraved in the history of Chinese archaeology, because it is a clarion call for the protection and inheritance of ancient Shu civilization and an important part of diversified and integrated Chinese civilization. It is of great significance to highlight the ancient Shu civilization in the world again.'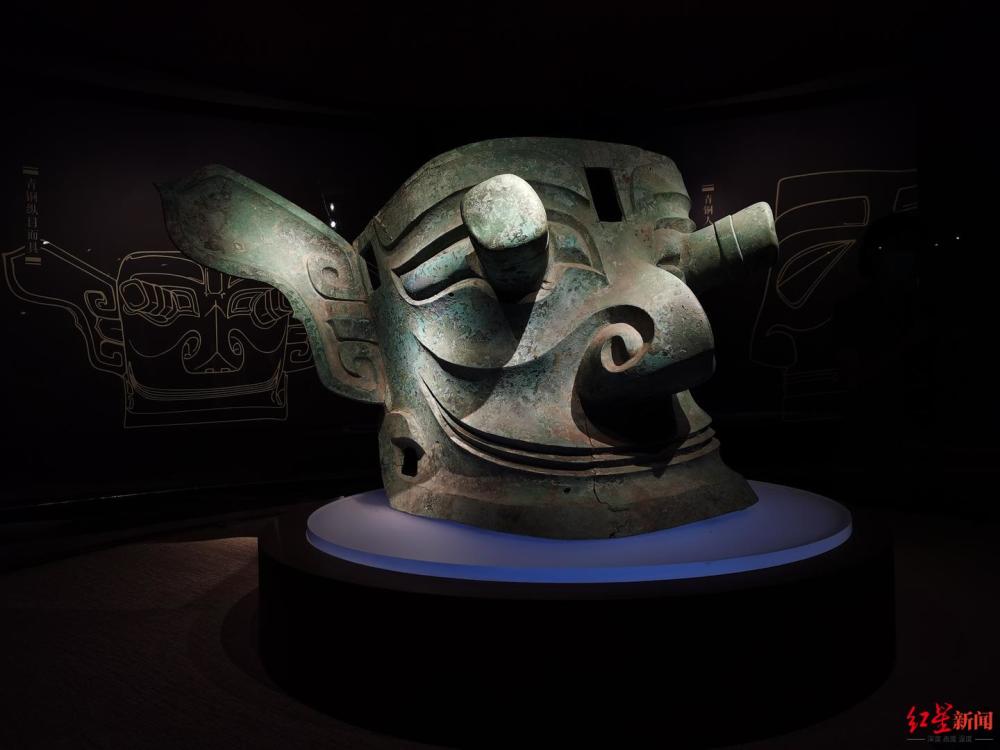 Sanxingdui bronze mask. (Photography Peng Liang)
Sanxingdui ancient site is located in the South Bank of Duck River in the northwest of Guanghan City, Sichuan Province. It has a history dating back to 5,000-3,000 years. It is the largest ancient city, ancient kingdom and ancient Shu cultural site found in Southwest China so far. The unearthed bronze grand standing statue, bronze masks, bronze sacred trees and so on, are unique masterpieces.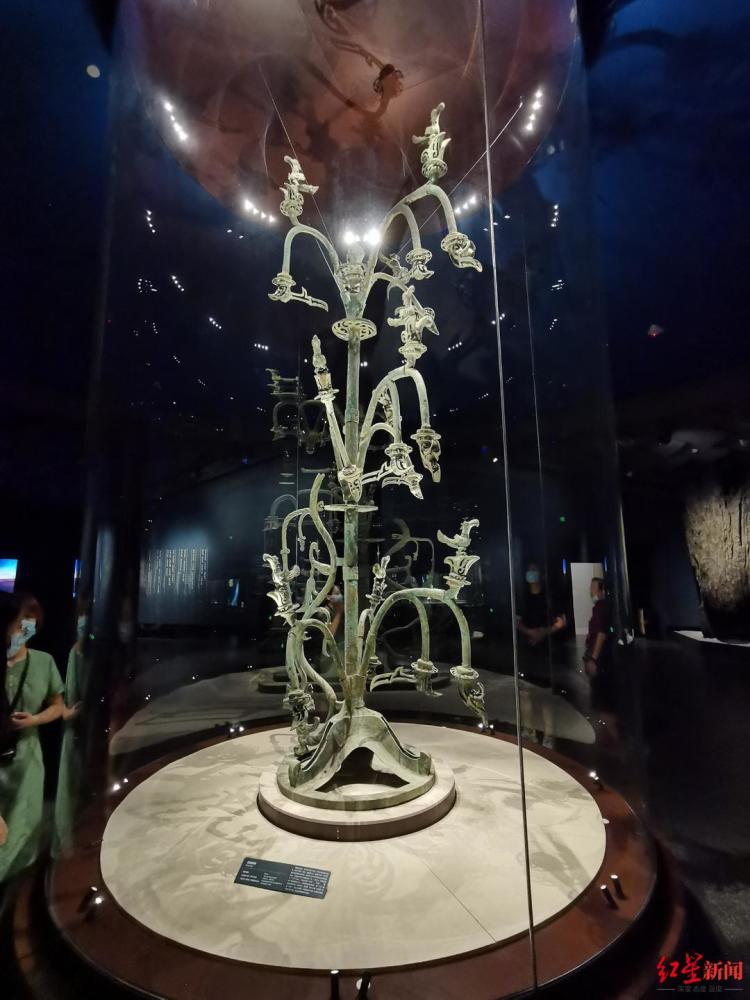 Sanxingdui bronze sacred tree. (Photography Peng Liang)
In the sacrificial area of Sanxingdui site, six newly discovered sacrificial pits have been marked with white lines and they are all different in size. The new generation of examiners should explore secret of the ancient Shu state buried under the soil. Some scholars said, 'When we stand on the cusp of new archaeological academic research, understand Sanxingdui, explain its inclusiveness and innovation, and reveal its important position and unique charm in Chinese civilization, it will certainly open a new era of Sanxingdui archaeology.'(By Edina Liang)