At 13:00 on August 13, Air China resumed flights from Chengdu to Frankfurt as an aircraft took off from Chengdu Shuangliu International Airport to Europe which was a direct flight from Western China to Europe. This is the first direct flight from Western China to Europe since the release of CAAC's "five ones" policy. The first flight had only two passengers and 9,699kg of cargo,mainly electronic products.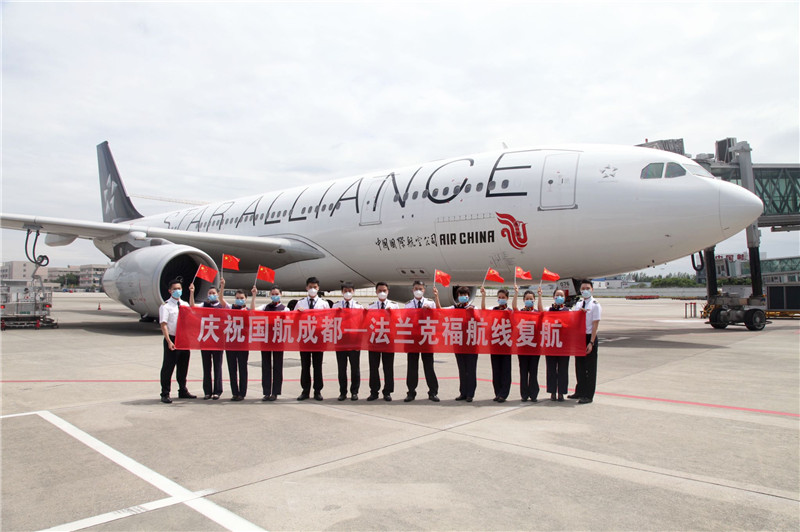 Chengdu to Frankfurt flights resume (Air China Southwest)
After the outbreak of the pandemic,air traffic on Chengdu to Frankfurt route was suspended.The return flight numbers are CA431 and CA432. The Airbus A330-200 long-range aircraft, which can carry 227 passengers, is operated by Southwest Branch of Air China. It takes off from Chengdu Shuangliu International Airport at 12:35 p.m. Beijing time, and arrives at Frankfurt Airport at 17:20 local time on the same day. The return flight takes off from Frankfurt Airport at 20:00 local time and 11:05 a.m. Beijing time the next day and arrives at Chengdu Shuangliu International Airport in about 11 hours.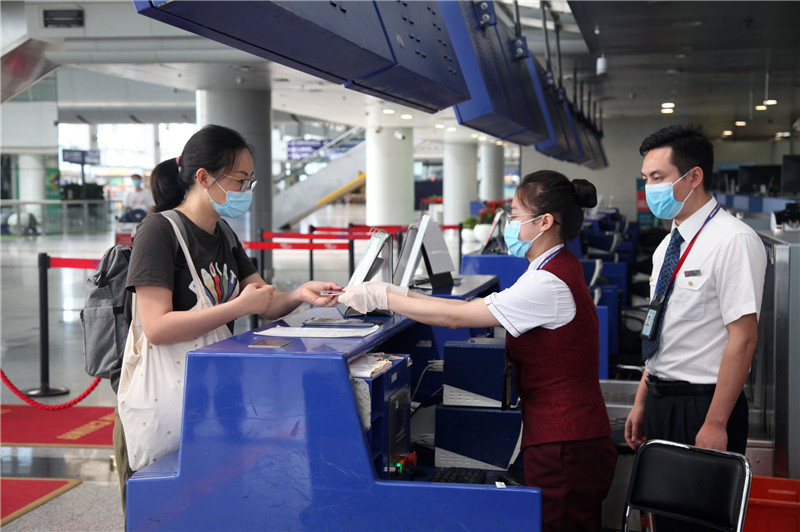 Passengers ready to board (Air China Southwest Branch)
Previously, Lufthansa had resumed flights on Frankfurt-Shanghai as well as on the Frankfurt - Nanjing routes. The Frankfurt Shanghai route has been increased to two flights a week since July 27 this year and flights on the Frankfurt Nanjing route are currently on a weekly basis.
As on 10:33 on the 12th, 219,399 people have been diagnosed with COVID-19,198,789 have recovered and 9,362 reported dead in Germany, according to a report in Time Online.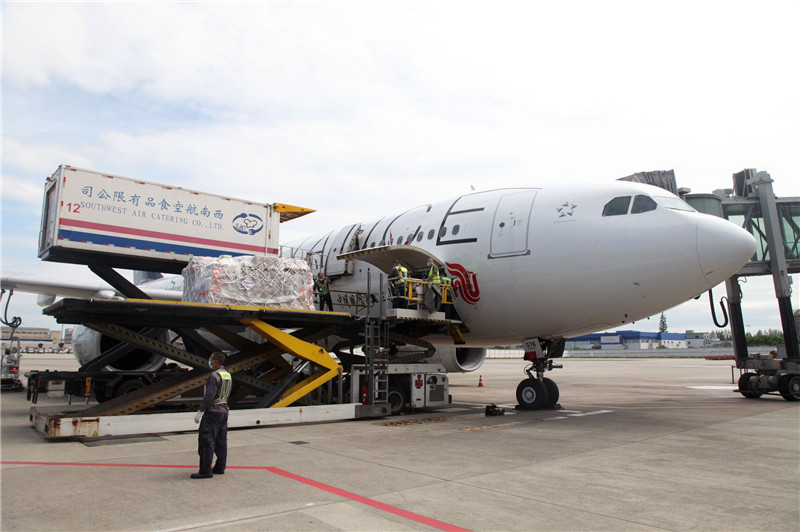 9,699kg of cargo loaded on the first flight since resumption of services. (Air China Southwest Branch)
As the domestic epidemic prevention and control situation gradually improves,the resumption of Chengdu Frankfurt air bridge between China and Germany is conducive to the resumption of work and return of overseas Chinese citizens following strict guidelines under security scheme and implementation of various management requirements of epidemic prevention and control.(By Edina Liang)