The outbreak of the pandemic has impacted overseas projects of Chinese enterprises. With the resumption of production in China, how do Chinese enterprises deal with the epidemic crisis and protect the safety of their employees?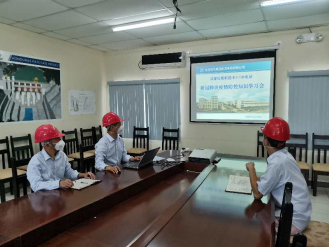 COVID-19 prevention and control knowledge is being distributed to Deyang enterprises in Honduras project site.
The First Construction Company of China Mechanical Industry is a comprehensive service enterprise engaged mainly in project contracting and construction. The international projects undertaken by the enterprise are distributed throughout more than 40 countries and regions in the world, and a large number of international construction projects with importance have been undertaken.
"In order to ensure the implementation of the group company's deployment of epidemic prevention and resumption of production, our company has formulated emergency epidemic prevention plans for several projects in Cameroon, Uzbekistan and Belarus in a timely manner to prevent and control the epidemic while ensuring the smooth progress and completion of the project," said Hu Huarong, director of the company's Party committee work department.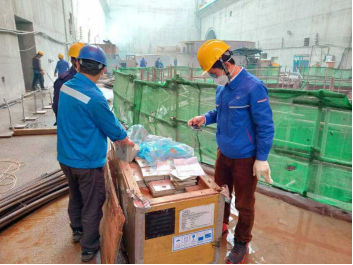 Expatriate employees of enterprises in Deyang are following measures for personal protection.
In Vietnam, at the overseas project site of Dongfang Turbine Co., Ltd. of Dongfang Electric Corporation, the company's service representatives Li Lihua and Xiao Yuzhu have been on the site for more than 100 days. They said that during the epidemic period, on the one hand, they strengthened their knowledge learning of epidemic prevention and took various self-protection measures; and on the other hand, they strictly implemented the "two points and one line" work route at the project site, reduced the chance of close contact with other personnel, made technical disclosures, optimized the site process together with users, and strictly controlled each work.
In order to help the steady development of overseas projects and solve the problem of epidemic prevention materials, Deyang Municipal Bureau of Commerce has provided a total of 12,500 medical masks. The information of personnel returning from overseas projects to Deyang is reported every day to ensure that the potential epidemic hazards are not brought into the country. In addition, enterprises are encouraged to strengthen contacts with overseas embassies and consulates and chambers of Commerce of overseas Chinese funded enterprises, so as to respond to the overseas epidemic in a timely manner. Online consulting services are being provided for overseas labor personnel and to assist enterprises in problem-solving.
According to the officer in charge of Deyang Municipal Commercial Bureau, there are 66 overseas investment enterprises in Deyang, involving 36 countries and regions, with a total registered investment of US $1.01 billion, involving agricultural planting, mineral resources development, warehousing and logistics, cultural tourism, import and export trade and other industries; there are 21 foreign contract projects under construction, with a total contract value of RMB 2.18 billion, involving Indonesia, Vietnam, Uzbekistan, Laos, Guinea and 13 other countries. Though the overseas projects have been affected by the pandemic, the personnel, funds and project operation are relatively stable.(By Fu Yuanwei Qiu Lingjia)