On April 24th,a train with the theme of"Chengdu Talent"on Chengdu Metro Line 1 started its operation.Co-organized by Chengdu Leading Group Office for Talents of Chengdu Municipal Government and Chengdu Rail Transit Group(Chengdu Metro),this new theme will highlight people's commute in the month to come with the scenes of the happy lives of Chengdu talents.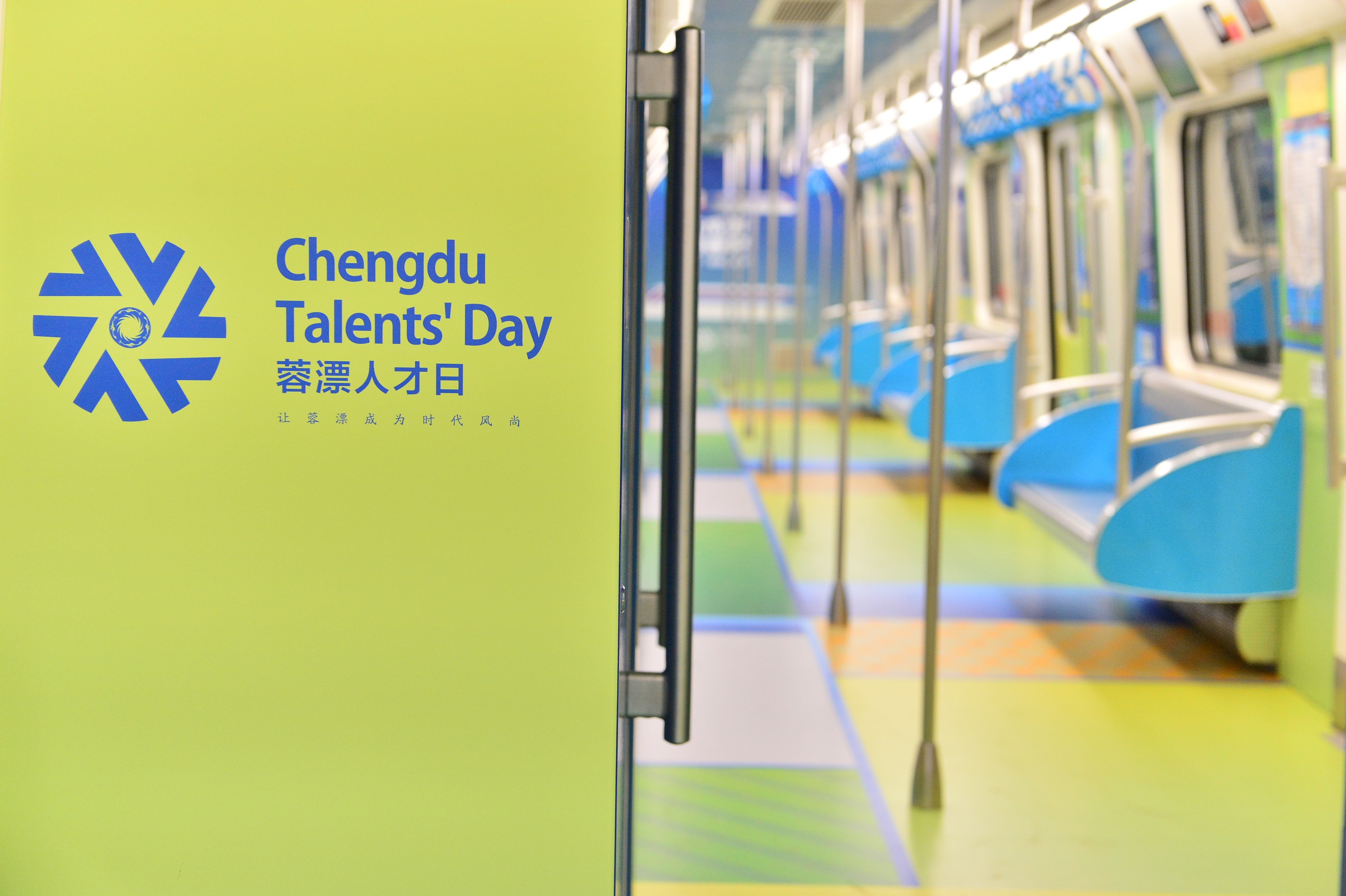 the themed train
Gradating green and blue form the theme color of this train.The vibrant dots and other shapes are also designed to create an atmosphere for the"Chengdu Talents'Day".All the settings were painstakingly designed,as a metaphor that talents in Chengdu will live a colorful and promising life.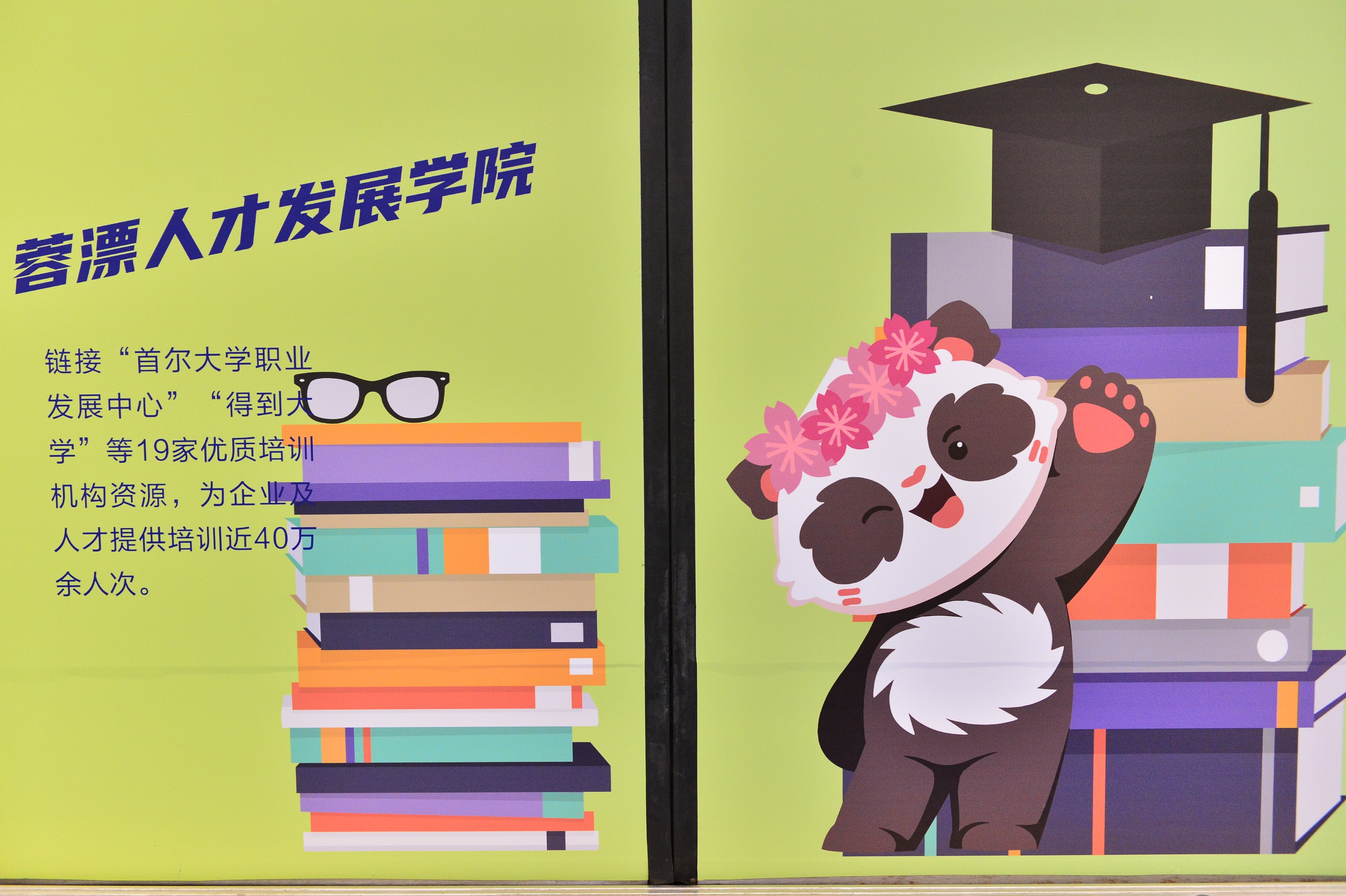 the themed train
"Beautiful springtime will never fail the talented in Chengdu,and we will build up our dreams together with the city.""Chengdu will be the last stop for dream chasers."These heartfelt words are shown in the form of a timetable on the train,echoing the passengers'impression of the city.
"Fly with the beacon of Chengdu"is a sub-theme of a compartment on the train.Inside it,beneficial policies for the young talented in Chengdu were shown,including the Chengdu Youth Home and the"one-stop solution"platform for youth innovation and entrepreneurship,which emphasize the atmosphere of encouraging innovation and entrepreneurship.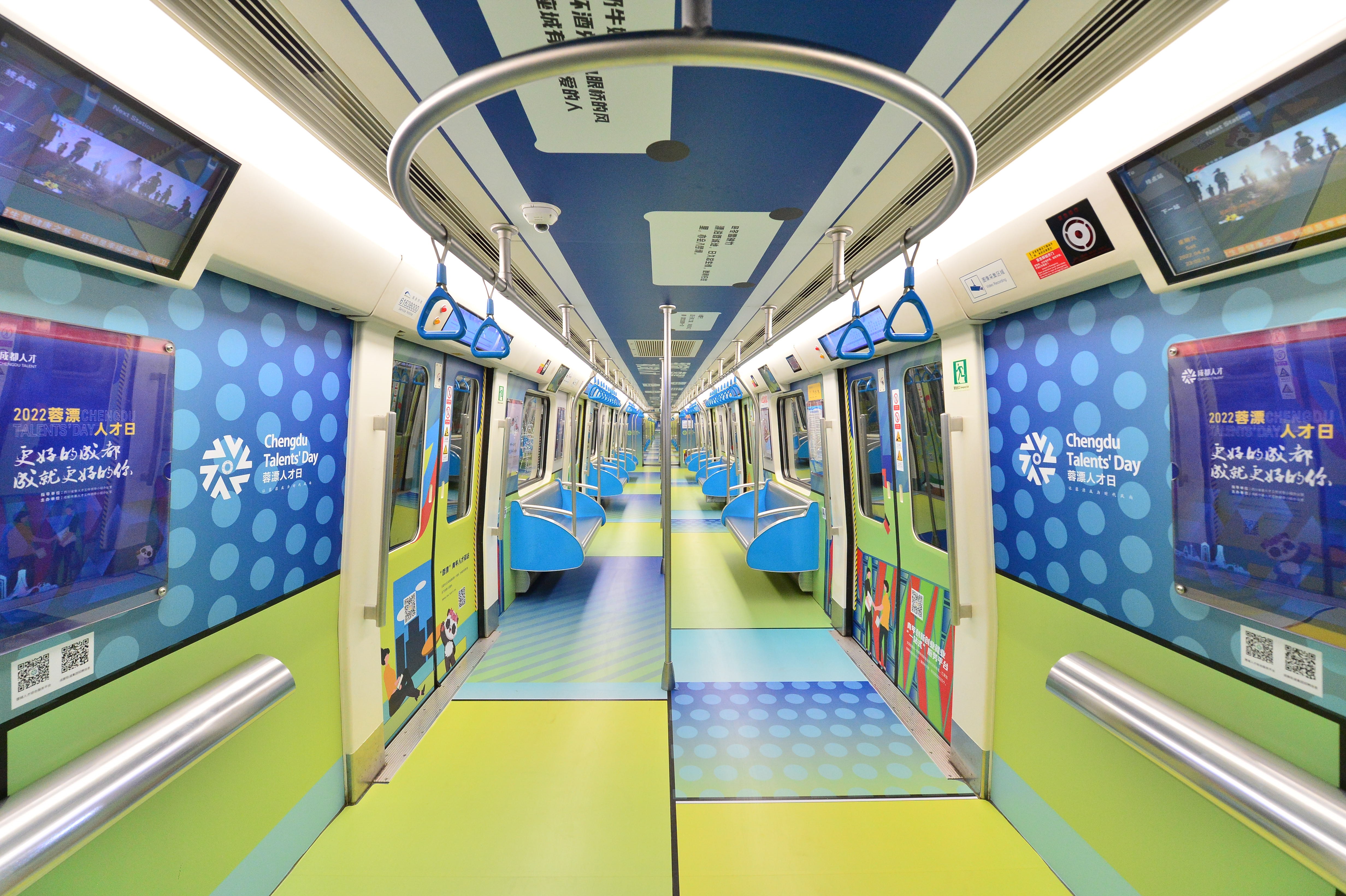 the themed train
The train also shows Chengdu's project fruits regarding Chengdu talents,including"Chengdu Talent Cup"for High-level Talents'Entrepreneurship,"Chengdu Talents Development Academy","Chengdu Talents Park"and"Housing Project for Chengdu Talents".Passengers could scan corresponding QR codes and learn more about these projects.
This themed train conveyed Chengdu's philosophy of"cherishing,admiring,respecting and utilizing talents".The compartment with the theme of"Achieve your dream in Chengdu"adopted major visual elements of the 31st Summer World University Games,and aimed at lighting up young people's dreams of utilizing their talents and growing radiant with the city.
The themed train will fully bring out the merits of the Chengdu Metro network.With the subways'help,the vibrancy and development ecology here in Chengdu will be vividly conveyed,attracting more talents to Chengdu with the city's prime culture and respectable atmosphere.Throughout the metro network,altogether 40,592 screens will play the Chengdu Talents'Day trailer at a high rate;theme posters were shown on ad lamp cases in important transfer stations;representatives of Chengdu talents sent their wishes through broadcasting–all these have provided an"immersive"experience for the theme activity.