According to the information released by the Ministry of Culture and Tourism of China on July 27, the Dragon Boat Festival holiday lasted for three days — the country's tourism operations ran smoothly — catering to 48.809 million domestic tourists, a year-on-year recovery of 50.9%; the tourism revenue notched was 12.28 billion yuan, a year-on-year recovery of 31.2%.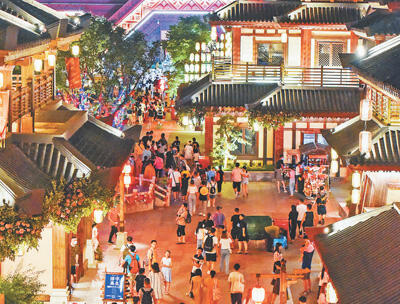 During the Dragon Boat Festival, tourists visit the Oriental Fairy theme park in Jingzhou, Hubei Province. Photo by Huang Zhigang (Image of China)
According to available data, the rise in temperature has led to a spike in bookings for all kinds of water world and water park activities. They account for more than half of the holiday ticket bookings. Themed scenic spots such as zoo, ancient town and ocean museum are also attracting crowds. Hebei, Hainan, Sichuan, Anhui, Shanxi, Jiangsu and other places are witnessing the bounce back of the tourism industry with the market recovery rate of above 46% year on year. Cultural heritage enjoys a substantial number of tourists every year. The integration of traditional culture and national fashion elements has become a new consumption hotspot. A total of 92.4% of tourists have enjoyed various cultural activities of which tourists visiting historical and cultural blocks constitute the majority, accounting for 44.7% of total tourists.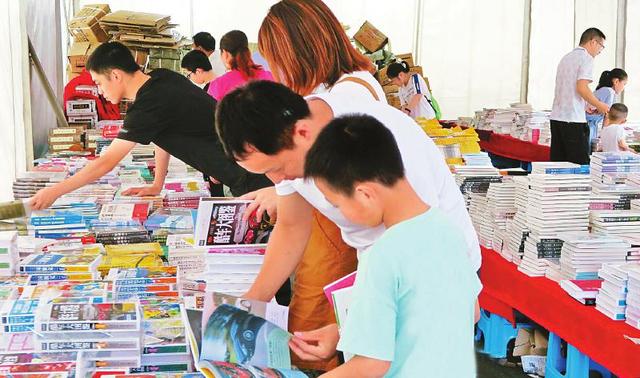 On June 27, in front of the book exhibition and sale stall of Nanjiang County, "Nanjiang reading for all", a large number of people came to browse and buy books and enjoy reading. Photo by Xiao Dinghuai
In Sichuan, Chengdu, Leshan, Aba Prefecture and other tourist destinations, guided tours have seen a shift from traditional scenic spots to cultural experience tours, outdoor rural tours, etc as more tourists look for hyperlocal experiences. Tourists now prefer visiting relatives and friends, riding on greenways, experiencing homestays, tasting delicious food, roaming in the suburbs etc.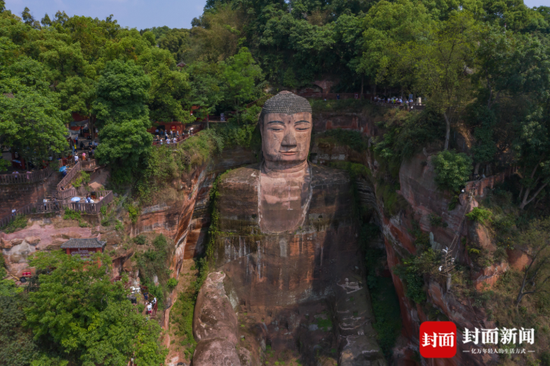 From June 25 to June 27, Leshan Giant Buddha received 24,619 tourists. (Fengmian News)
Hailuogou attracted a lot of summer tourists, among which urban self-driving, short-distance tourists accounted for a large proportion. Of the tourists to Jiuzhaigou, 46.82% drove themselves; Dujiangyan Hongkou rafting and Qingchengwan Wetland Manor attracted a large number of families due to summer resorts and rural scenery; Guang'an City launched sightseeing and picking activities, and outdoor landscape and rural tourism accounted for 80% of the visitors. A lot of tourists chose Leshan Yanxi Wetland, Gujun Huaguoxi and other new network red spots. Nine local rural tourist spots received 41.3 thousand tourists, realizing a tourism income of 2.02 million yuan.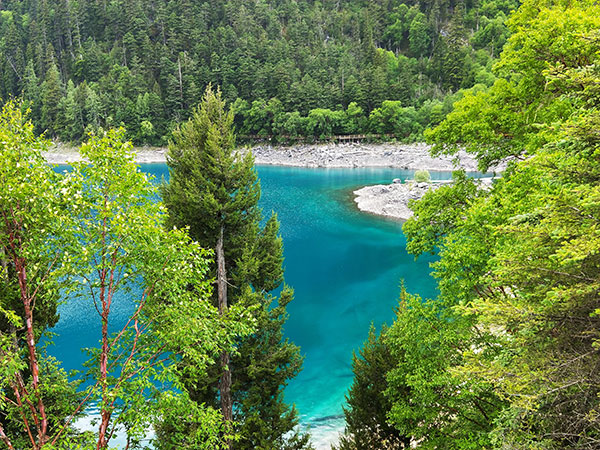 From June 25 to June 27, Jiuzhaigou scenic spot received 11,539 tourists.
Epidemic prevention and control has been normalized and civilized travel is picking up. Sichuan A-level scenic spots strictly implement the cap on numbers, reservation and staggering of peak crowds, and all scenic spots allow less than 30% of the maximum daily carrying capacity. At the Jiuzhaigou scenic spot tourist center parking lot and ticket gate, visitors have to go through face recognition and body temperature testing machine while wearing an effective mask to take the sightseeing bus to the scenic spot. Qingchengshan-Dujiangyan scenic spot regularly carries out "5g + thermal imaging big data" temperature measurement and uses intelligent temperature screening helmet, and to screen the body temperature of nearly 100 people within a minute; Emeishan and Leshan Giant Buddha carry out booking ticket purchase in different time periods.
Data shows that during the Dragon Boat Festival holiday, 639 of the 715 A-level scenic spots in Sichuan Province received 3.87 million tourists, and 52,300 visitors in libraries, cultural centers and museums.(By Edina Liang)