Sichuan is the first province in the central and western regions to issue development plans for international cooperation parks. There are 16 international (regional) cooperation parks, all of which are located in Chengdu Plain Economic Zone. In Chengdu, the International (regional) cooperation Park—represented by the China-France Park, China-Germany Park and Singapore-Sichuan Park — has become the 'benchmark' for the construction of national parks in Sichuan Province.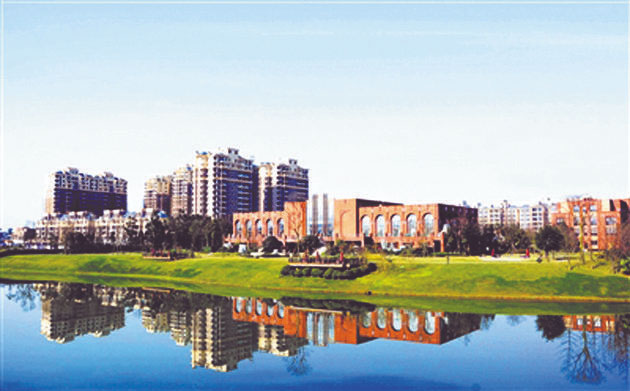 China-Germany Park (Pujiang) SME Cooperation Zone. (Chengdu Daily)
'The purpose of Chengdu's construction of international cooperation parks is to create a platform to attract foreign investment and a test field for foreign investment facilitation policies, strive for new batches of major foreign investment projects to set up base in international cooperative parks and promote the formation of industrial functional zones,' said Chen Xi, director of the Development and Coordination Department of the New District of Chengdu Development and Reform Commission. Until 2023, Chengdu will focus on the construction of six international cooperative parks, namely, China-France Park, China-Germany Park, Singapore-Sichuan Park, China-Italy Park, China-South Korea Park and China-Japan Park. A highly customized plan for the project is ready.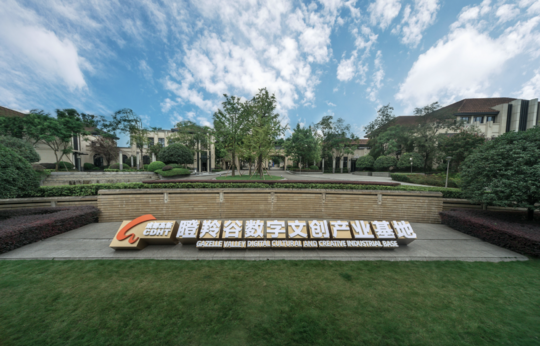 China-Japan Park is committed to forming a new model of cultural and creative cooperation. (Cover News)
The China-France Park provides a new window for foreign exchanges, a new model of green and low-carbon and a new engine of growth for international sports events and green environmental protection and industry cooperation among enterprises, institutions and relevant organizations in Western Europe, central and Eastern Europe. It will be a one-stop service platform integrating external display, project incubation, science and technology finance and patent technology achievement transformation. The China-Germany Park focuses on building a demonstration area for small and medium-sized enterprises to lead discussions on precision machinery, ecological food, dual vocational education and other fields. Singapore-Sichuan park will focus on 5G application and cultivate new advantages of digital economy development by taking the opportunity of national digital economy innovations and development pilot zone and Chengdu 5G smart city construction. China-Italy park enables Italy to join one of the 'Belt and Road' initiatives and other important opportunities to form a China-Italy creative design industrial cluster with international influence and regional characteristics. China-South Korea park builds a network of science and technology entrepreneurship incubation system and create innovation and entrepreneurship incubators representing countries along the Eurasian belt. The China-Japan Park focuses on animation games, information services, digital media, cultural and creative trade and other key fields to create a 'two-way open development path between China and Japan and a leading area for joint development of the third-party market between the two countries'. (By Edina Liang)