On September 29, newborn giant panda babies born in Chengdu in 2020 were unveiled at the Chengdu Research Base of Giant Panda Breeding.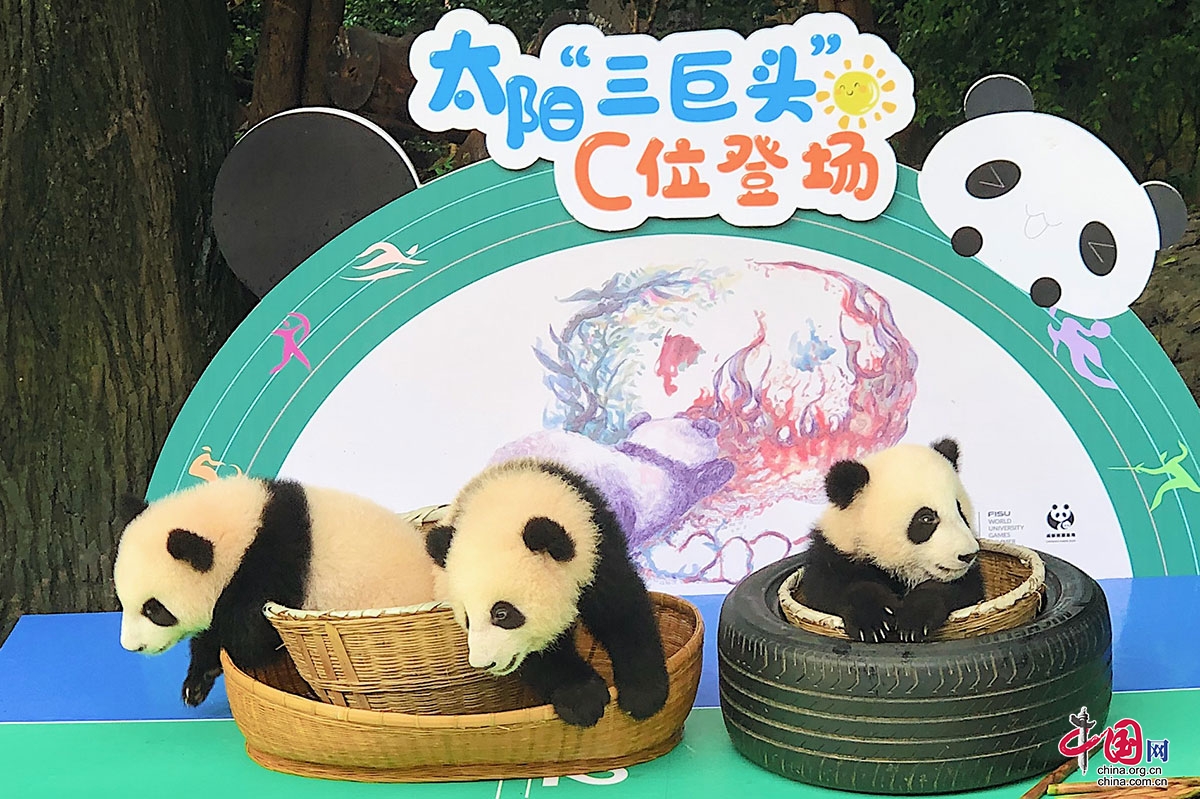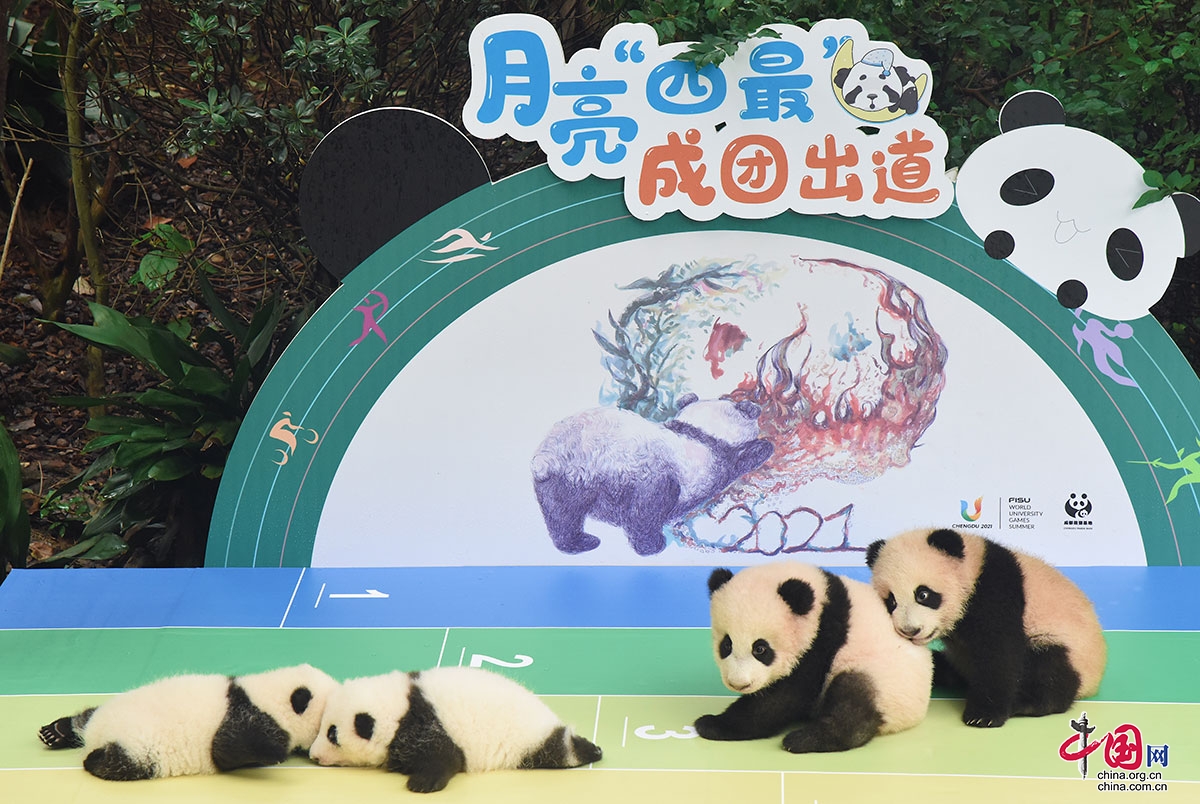 The giant panda cubs frolicking around include "Three Giants" of the Sun Delivery Room — "Hot Dry Noodle", "Egg Cake" and "Chunsheng" — and the "Four Most" born in the Moon Delivery — Room "Runyue", "Aijiu", "Hehua" and "Heye". As they were brought on the stage, the panda cubs seem to be embroiled in a sprint race.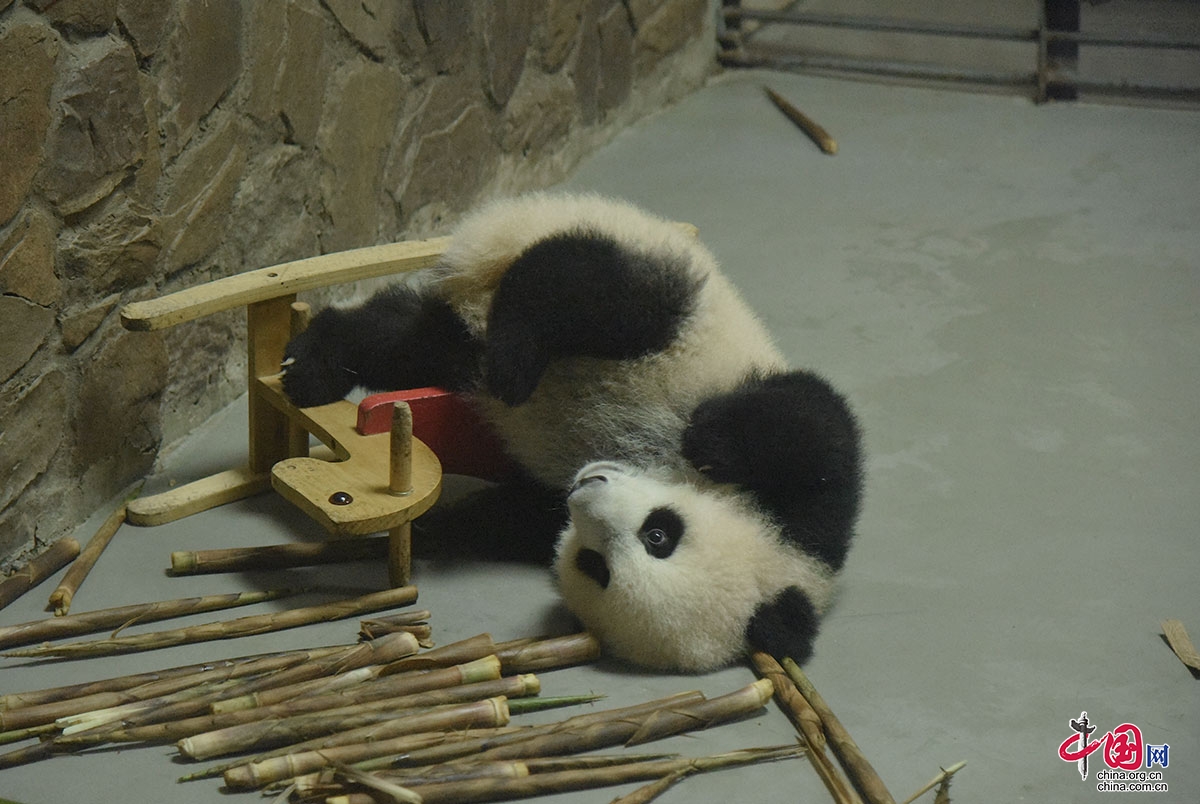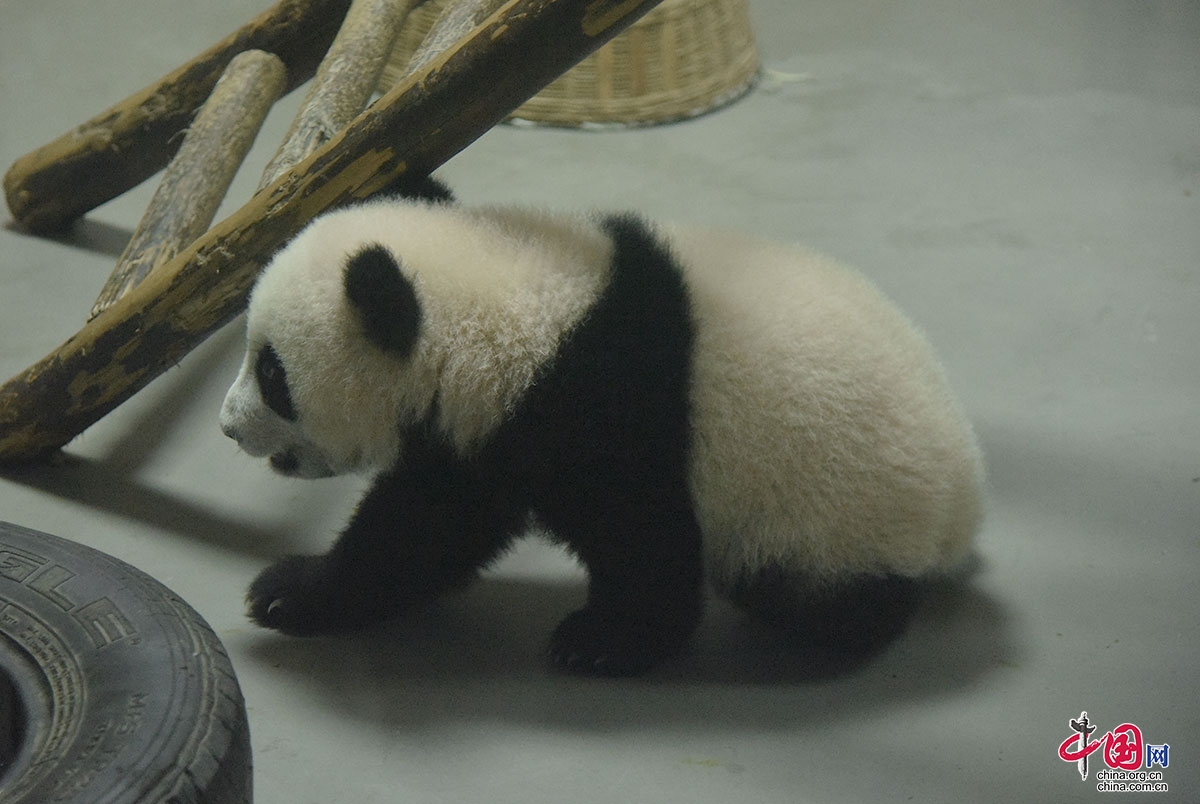 The "Three Giants" of the Sun Delivery Room are the first three giant panda cubs born in the panda base this year. The twin brothers "Hot Dry Noodle" and "Egg Cake" were born on March 17, while "Chunsheng" was born on March 21. "The medical staff of the Sichuan aid Hubei medical team named the pandas after famous snacks in Wuhan and Chengdu to commemorate the selfless acts of the medical staff during the pandemic and to improve the bond between the two regions," said staff at the panda base.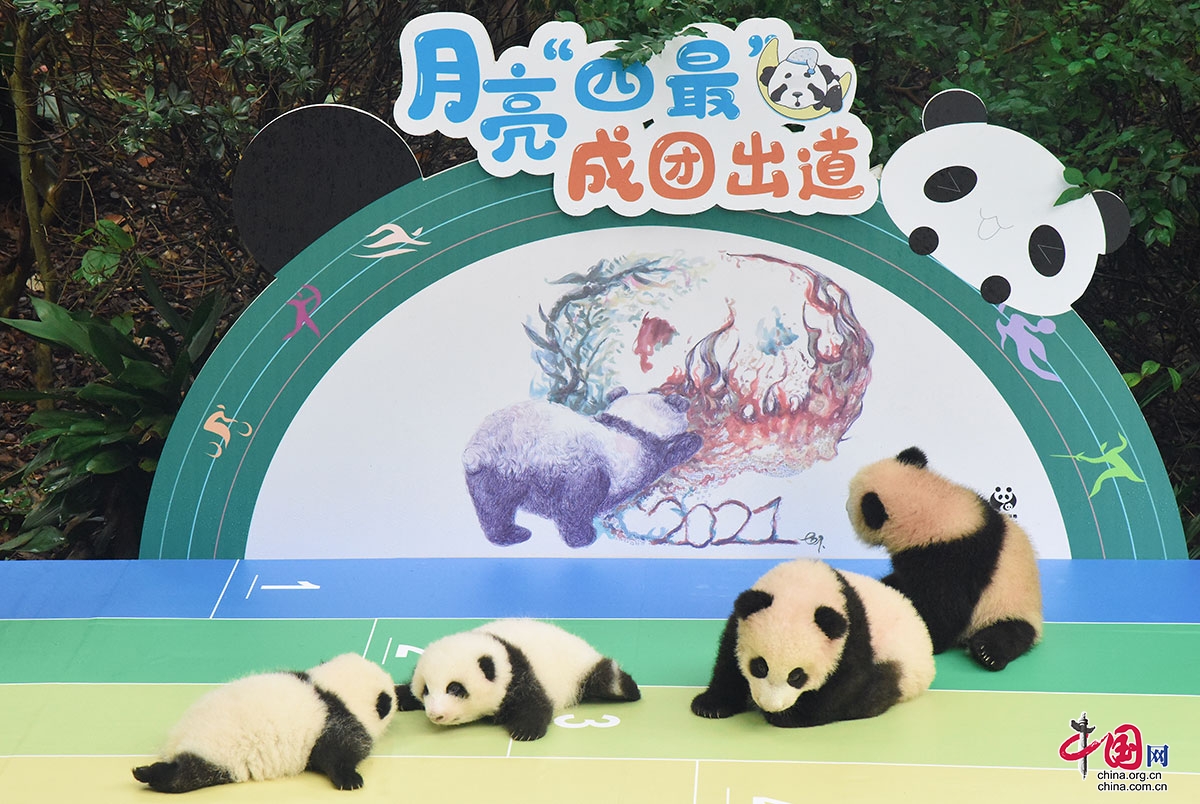 The four giant panda cubs in the Moon Delivery Room have their unique characteristics and distinct personalities. Runyue's fur is bright yellow fur, Aijiu has the heaviest birth weight, Hehua has the most unruly hair and Heye has a boisterous personality.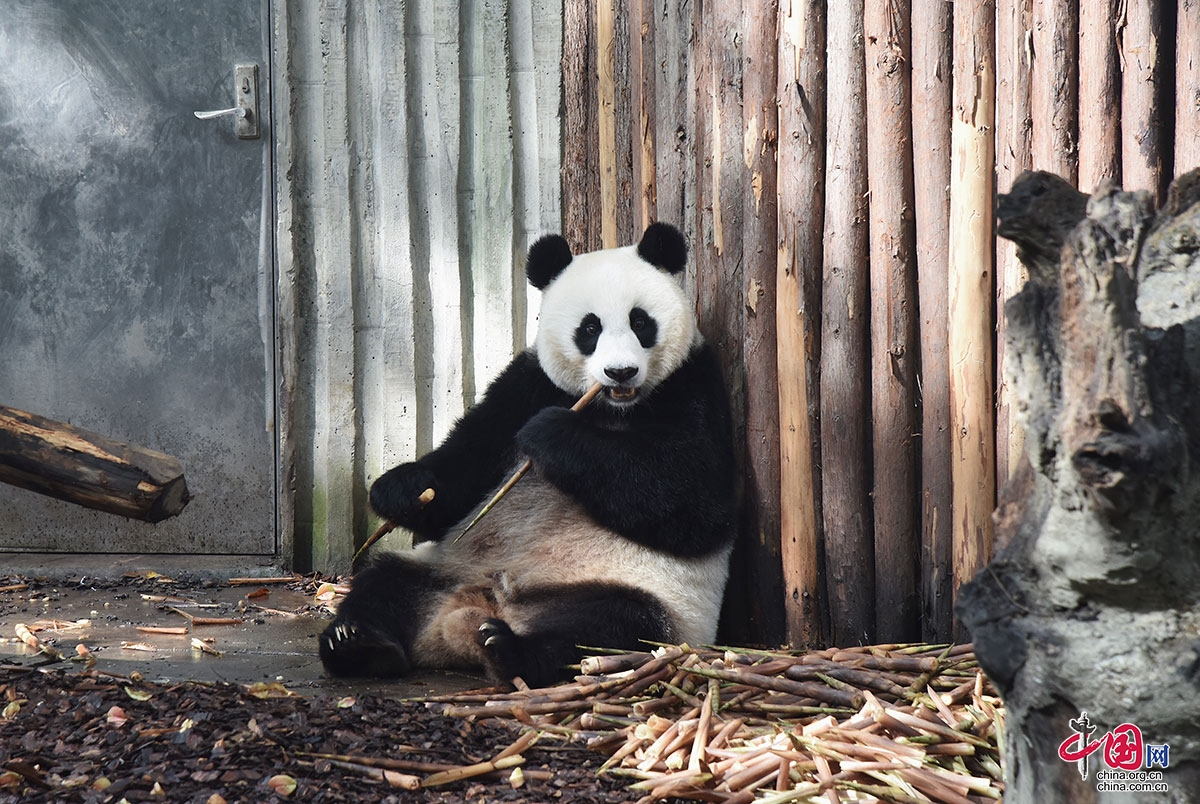 "Among the giant panda cubs, the Three Giants, who are over six months old, weigh nearly 13 kg. They eat a lot, sleep a lot and play a lot. Among the younger ones, "Four Most", "Runyue" and "Aijiu" weigh more than 7 kg, while the twins "Hehua" and "Heye" weigh nearly 4 kg. The seven cubs are growing up very well and in good health," the staff said.
In 2020, a total of 10 giant panda cubs are being bred in the panda base. At present, they are in good health. (Photo by Diao Lingxiang)