On July 6, the official account of "Chengdu Research Base of Giant Panda Breeding" published the article "bye bye baby". It said that two giant panda cubs "Liuliu" and "Shunshun" of Chengdu panda base had suffered a severe allergic reaction. Unfortunately, they died in May 11 and May 20 respectively. According to the article, it is the first time in the history of captive giant panda that the cubs have displayed such a serious and recurrent allergy type.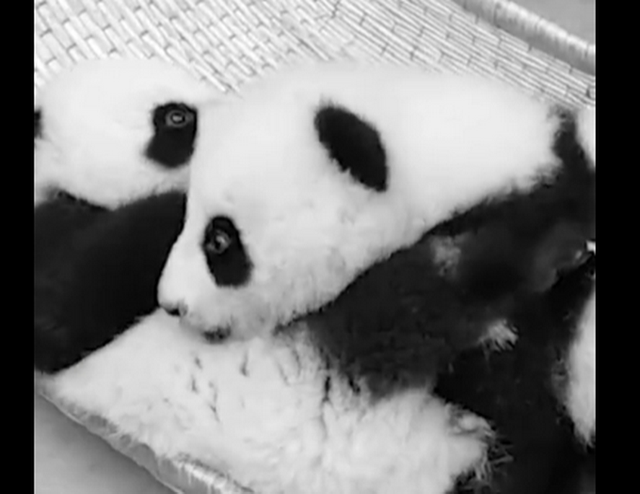 ​Shunshun and Liuliu
Shunshun and Liuliu were born on October 11, 2019. On April 26, 2020, Shunshun and Liuliu exhibited symptoms such as loss of appetite and acute diarrhea. Chengdu Research Base of Giant Panda Breeding immediately isolated them and carried out a series of comprehensive treatments such as conventional anti-infection and nutritional support.
In the process of treatment, the two cubs developed severe allergic reactions. The veterinary team repeatedly screened for possible causes of allergy and adjusted the treatment plan in time. However, both cubs continued to experience severe allergic reactions in the treatment and finally died of multiple organ failure.
Such allergic reactions in giant pandas occur occasionally in clinical veterinary science, but it is the first time in the history of captive giant pandas that such severe and recurrent allergic reactions have been recorded. The veterinarian team of the panda base has collected relevant samples and collaborated with relevant research institutions to carry out screening studies in various fields, including histopathology, immunology and aetiology, in order to find out the causes and solutions of allergy.
By the end of 2019, the number of captive giant pandas in the world had reached 600 and the number of captive giant pandas in China research and Conservation Center for the giant panda had reached 313, accounting for more than 50% of the total number of captive giant panda populations in the world, forming a population with the largest number, the most reasonable genetic structure and the most viable population.(By Edina Liang)