On September 22, the signing ceremony of AESF e-Masters Chengdu 2020 was held in Chengdu Tianfu New City Conference Center, which makes Chengdu High Tech Zone host to the first top comprehensive e-sports event in Asia.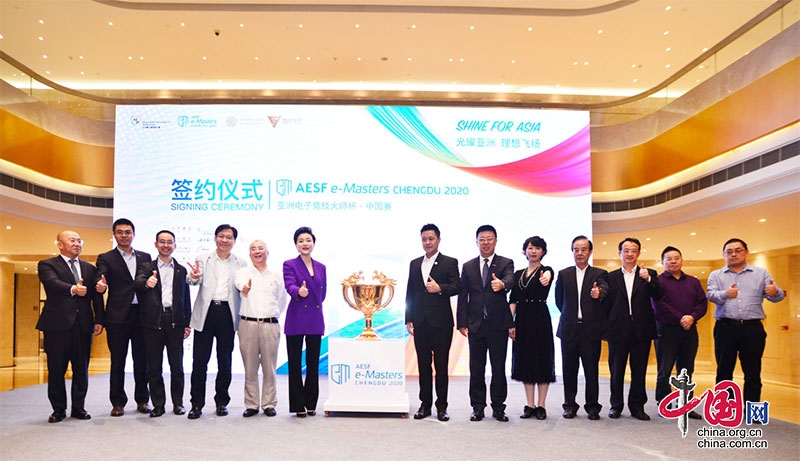 AESF e-Masters Chengdu 2020 is the first top-level comprehensive e-sports event in Asia. It is hosted by the Asian Electronic Sports Federation. It is a competition among Asian e-sports powers along the lines of the Jakarta Asian Games.
'This competition has attracted more than 60 professional teams from 22 countries and regions. In the future, more international e-sports copyright enterprises, e-sports talent education experts, e-sports industry and cultural and creative pioneers will be attracted to Chengdu, turning it into the world's e-sports capital,' Huo Qigang, President of the Asian Electronic Sports Federation, said in the video link.
The industry of e-sports has broad development prospects. In 2003, the General Administration of Sport of China listed e-sports as the 99th formal sports competition project. In 2017, the International Olympic Committee announced that e-sports would be regarded as a sport. In 2019, the International Esports Federation was established in Singapore. In 2022, the Hangzhou Asian Games included e-sports as a formal event.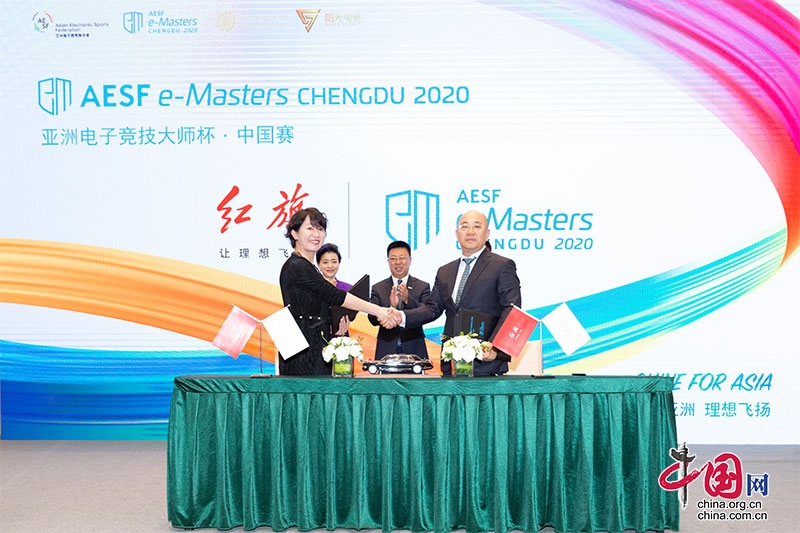 Chengdu is developing the audio-visual industry, especially the e-sports industry. In May this year, Chengdu issued the opinions on promoting the development of 'e-sports +' industry, and proposed to build Chengdu into a 'capital of e-sports culture' by creating innovative development patterns of integrated development of multi-industries such as 'e-sports + cultural creation', 'e-sports + science and technology', 'e-sports + tourism', 'e-sports + entertainment'.
As a melting hub of digital, cultural and creative industries, Chengdu High Tech Zone focuses on the development of industries such as video games, film and television production, digital music, digital media, and more than 300 e-sports enterprises such as Tencent, NetEase and Seasun. In 2019, the revenue of key game e-sports enterprises reached 23.8 billion yuan and the added value of cultural and creative industries reached 36.5 billion yuan, accounting for 25% of Chengdu's total digital industry revenue.(By Edina Liang)