According to the "Civil Aviation Operation Report", Chengdu Shuangliu International Airport recorded take off and landing of 24,032 flights — the highest in the world — in May this year. The other airports with high activity were Dallas Fort Worth, Chicago O'Hare, Guangzhou Baiyun and Shenzhen Bao'an airport, with take-off and landing sorties ranking 2-5 respectively.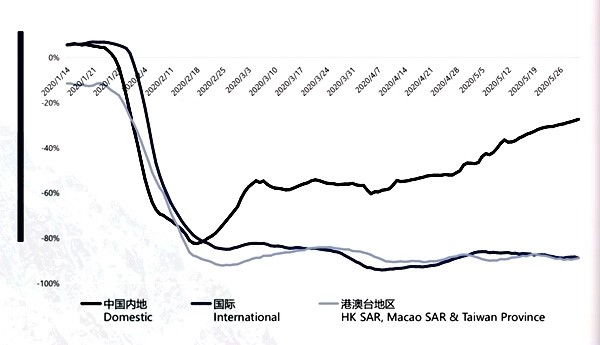 CARDI analysis of different airline markets in China from January to May (Sichuan Online)
In 2020, the COVID-19 pandemic has drastically brought down domestic and international aviation demand and airport passenger traffic and aircraft take-off and landing sorties have been affected to varying degrees.
In the first five months of this year, Chengdu Shuangliu International Airport achieved a total passenger traffic of 12.715 million people. Between January and May, 107,200 flights took off or landed here. Since May, the take-off and landing volume at Chengdu Shuangliu International Airport has maintained a steady growth trend, especially after the May holiday, the number of flights operated has continued to exceed 700 per day, including 814 on May 20, with a passenger traffic of 103,891. This was the first time since January 27 this year that the number of passengers handled per day exceeded 100,000. In May, the passenger traffic reached 2.9438 million.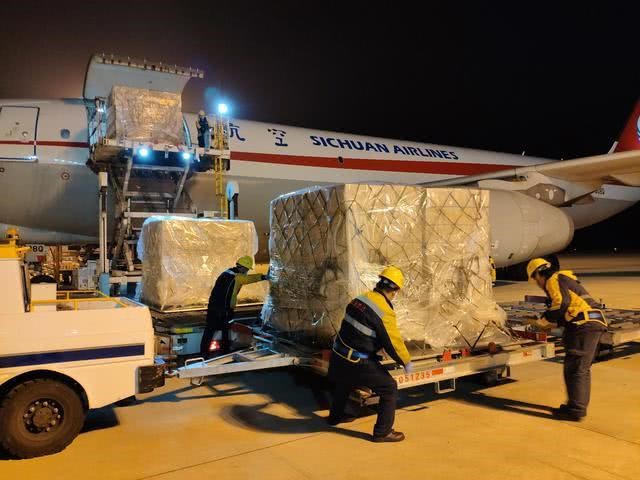 "Passenger to cargo" flight loaded at the airport (Chengdu Daily)
Chengdu has steadily operated 10 all-cargo regular routes, covering North America, Europe and Asia. After the outbreak of COVID-19, Chengdu took the lead in promoting the resumption of "passenger to cargo" routes to Singapore, followed by the opening of 13 "passenger to cargo" International (regional) routes to San Francisco, London, Sydney, Istanbul, Doha, Addis Ababa, Hong Kong, Taipei, Kuala Lumpur, etc. In the first quarter of this year, Chengdu Shuangliu International Airport International (regional) cargo plane transportation reached 540 times, a year-on-year increase of 58.4%.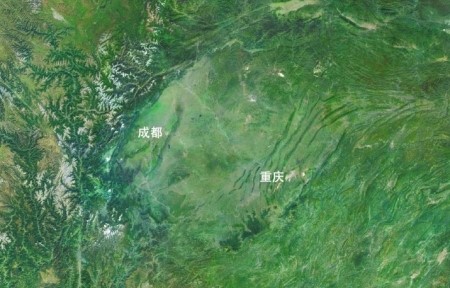 The Chengdu and Chongqing area in "belt and road" and the Yangtze River economic belt (Sichuan Online).
Chengdu is one of the dual cores driving Chengdu Chongqing Economic Zone. Boasting a dense population, Chengdu is an important hub of science and technology, finance, commerce and trade, transportation and communication in Southwest China. In 2019, Chengdu Shuangliu Airport handled 55.85 million passengers, ranking fourth in China and first in the Midwest. Compared with other domestic airports, Chengdu Shuangliu International Airport has a network of routes to Europe, the United States, Africa, Asia and Oceania, which is close to Europe, Africa and the Middle East.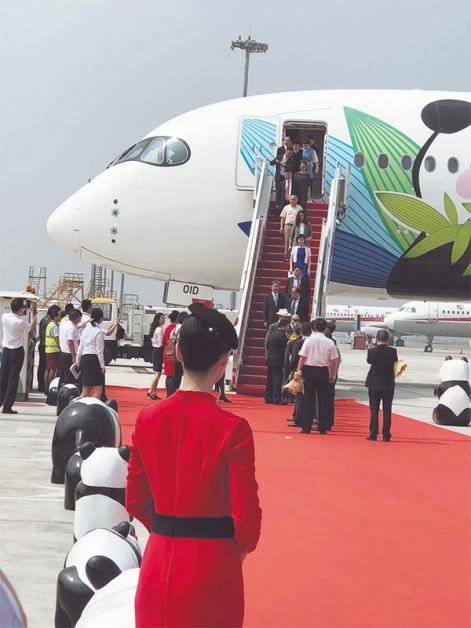 In 2019, Chengdu opened several new international regular direct flights (Chengdu Daily)
According to the ranking of comprehensive business index of 400 cities by CBN Weekly, the number of international routes and foreign consulates in Chengdu ranks first among the "new top tier " cities. As on May this year, the number of overseas consulates in Chengdu has reached 20, and 363 routes have been opened, including 128 International (regional) routes, 217 domestic ones and 18 domestic to international through stop.(By Edina Liang)