At present, the COVID-19 pandemic has been under control in China and the strategic layout of Chengdu Chongqing economic circle has been steadily promoted. On April 23, the second joint meeting of Chongqing Liangjiang New Area and Sichuan Tianfu New Area was held in Chongqing. At the meeting, the two sides signed a strategic cooperation agreement. With the overall goal of jointly building an inland opening-up portal, the two sides have reached consensus on strengthening strategic coordination in planning, exploring new models of inland opening-up, promoting transportation connectivity, encouraging industrial linkage development, helping the construction of science and technology innovation center in the west, deepening reform and innovation cooperation in various fields and strengthening overall linkage between the two sides.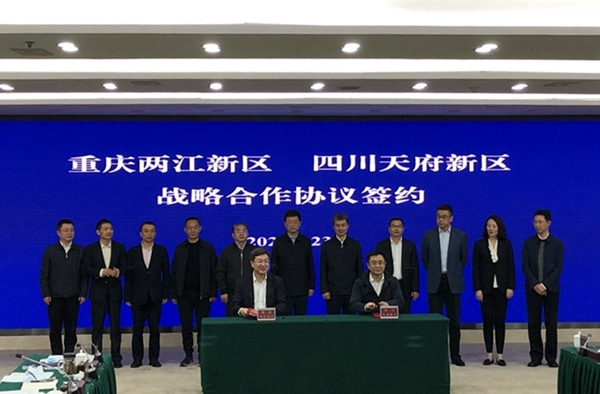 Signing ceremony for Chongqing Liangjiang New Area and Chengdu Tianfu New Area( Photo/Sichuan Online)
Since this year, Sichuan and Chongqing have signed more than 58 cooperation and refinement agreements, covering more than 10 fields, including transportation, industry, science and technology, ecology and justice. In particular, nearly 30 cooperation agreements have been signed in just half a month from April 1 to 15 since the full resumption of production.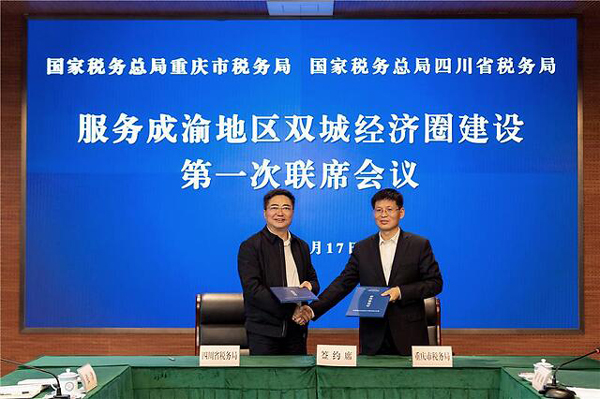 Sichuan and Chongqing sign memorandum on tax cooperation ( Photo/ Economic Daily)
On April 17, Sichuan Chongqing taxation signed a memorandum of cooperation. A number of cross-provincial tax and fee services will be opened in Chengdu and Chongqing. On April 21, the courts of Suining and Tongnan signed an integrated development cooperation agreement and the judicial linkage between the two places will boost the construction of Chengdu Chongqing economic circle. On April 22, Guang'an City of Sichuan Province and Hechuan District of Chongqing signed a strategic cooperation framework agreement for the construction of Chengdu Chongqing economic circle.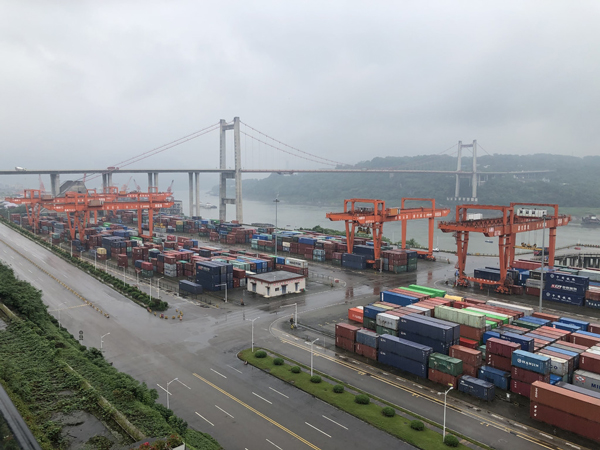 Chongqing Guoyuan Port in Liangjiang Area (Photo/Sichuan Online)
The two governments and various departments have jointly promoted the construction of the twin city economic circle, attracting the attention of many enterprises at home and abroad. The Rongchang factory with a total investment of 3 billion yuan of Deli Household Glass Co., Ltd. has been officially started construction and Honeywell has set up branches or offices in Chengdu and Chongqing respectively.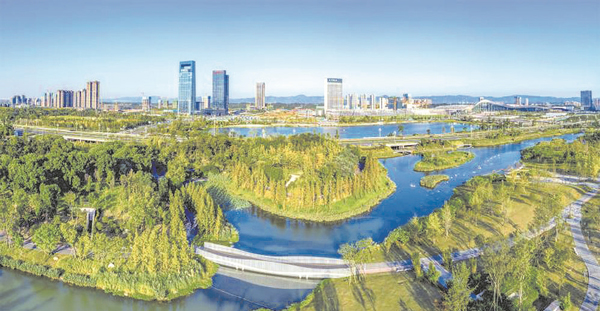 Chengdu Tianfu New Area (Photo/ Chengdu Daily)
On January 3 this year, China proposed the strategic layout of Chengdu Chongqing economic circle. At present, China has laid out national strategies in the eastern coastal areas, such as the coordinated development of Beijing, Tianjin and Hebei, the regional integration development of the Yangtze River Delta and the Great Bay area of Guangdong, Hong Kong and Macao. Chengdu Chongqing region, with Chongqing and Chengdu as the core, has a population of more than 100 million and a total economic volume of nearly 7 trillion yuan. In recent years, the region's economic growth rate has ranked top in the country and it has become an economic circle and a region primed for growth, which is the basis for promoting high-quality development of western region.(By Edina Liang)