双语资讯 > 正文
九寨沟:蓄势两年 静待迸发
Jiuzhaigou: Reborn Two Years after Earthquake
来源:中国网 时间:2019-08-09 22:00:59 编辑:侯敬文
---
The morning sun falls on Jiuzhaigou, making it appear bright and fresh. After a spell of rain, Jiuzhaigou is even more beautiful and enchanting. In the Nuorilang Falls in the scenic spot of Jiuzhaigou, famous oil painter Zhang Guozhong walked along the trestle road and quickly picked a site to paint. In order to show the world the revamped face of Jiuzhai on August 8, Zhang Guozhong recreated the beautiful scenery with his brush. After a two-year hiatus, Jiuzhaigou, which was ravaged by an earthquake, is back on the tourist map.
Artists Reappear to Paint the Beauty of Jiuzhaigou
Between July 17 and July 18, 45 painters from the province and outside went deep into Jiuzhai to carry out thematic creative activities such as post-disaster reconstruction, poverty alleviation, global tourism and cultural promotion.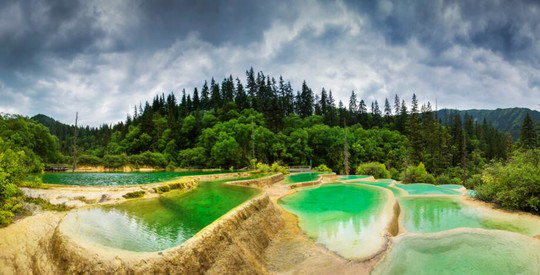 "I came to Jiuzhaigou 37 years ago and now I'm going to paint Jiuzhaigou again. It's very heartening." Zhang Guozhong said. He added that despite the devastation caused by the earthquake, Jiuzhaigou was still beautiful. Every scenic spot has its unique beauty and he wanted to showcase that through his brush.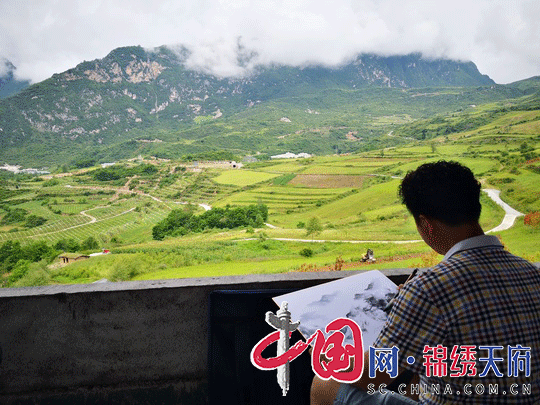 Jiuzhaigou-Huanglong Airport Resumes Operation
At 11:25am on August 8, Sichuan Airlines Flight 3U8009, carrying 78 passengers, landed smoothly at Jiuhuang Airport, marking the successful resumption of flight operations at Jiuhuang Airport.
The first route to resume operation is Chengdu to Jiuzhai, which is operated by Sichuan Airlines three days a week : Tuesday, Thursday and Saturday.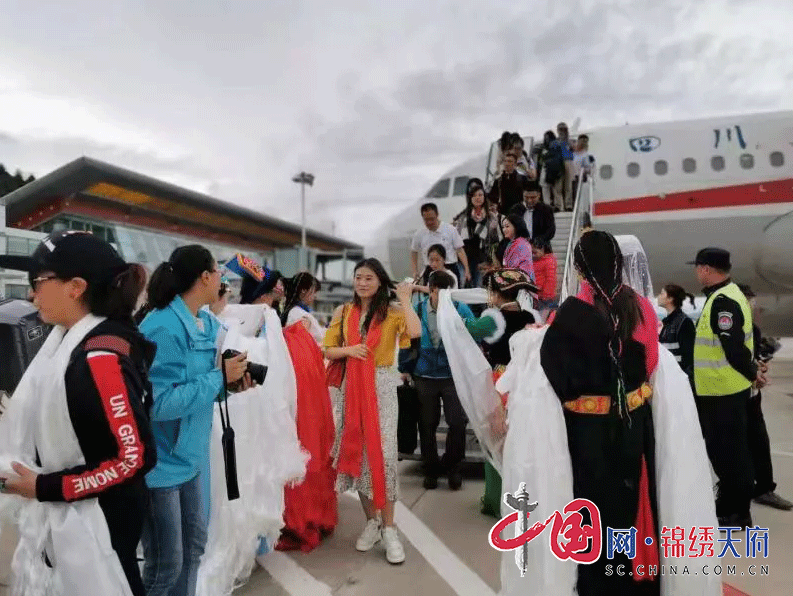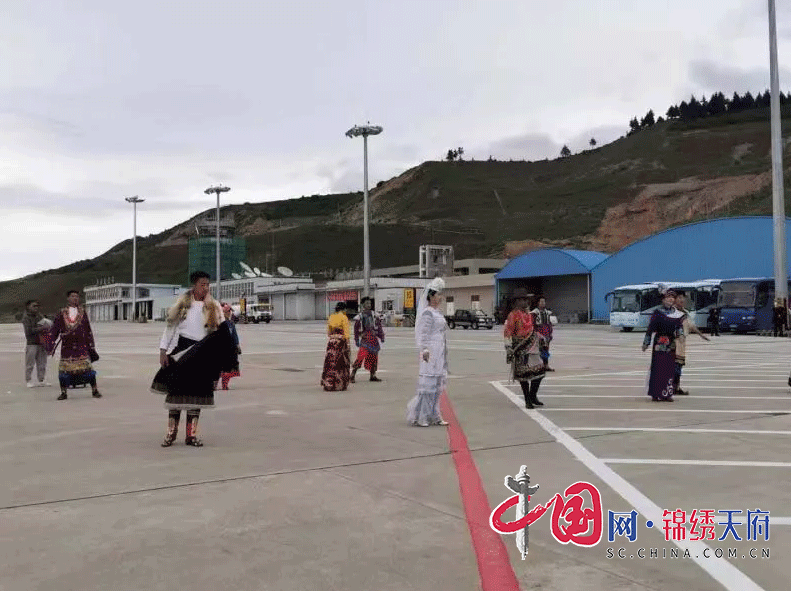 In September, Jiuhuang Airport will start running Chengdu-Jiuzhai Airline operated by China International Airlines. By then, the flight frequency from Jiuhuang Airport would have increased to one flight a day and flights to Chongqing, Xi'an, Beijing, Shanghai and Hangzhou will be resumed respectively within the year.
The overall quality of the county's ecological environment has touched its pre-earthquake level, the ability of disaster prevention and mitigation has been improved, the level of infrastructure and public service facilities such as transportation, municipal administration, education and health has been upgraded by leaps and bounds, the foundation for industrial development has been laid, the county economy has stopped slowing down and rebounded, and the new city has been built. The new pattern of town construction has taken initial shape.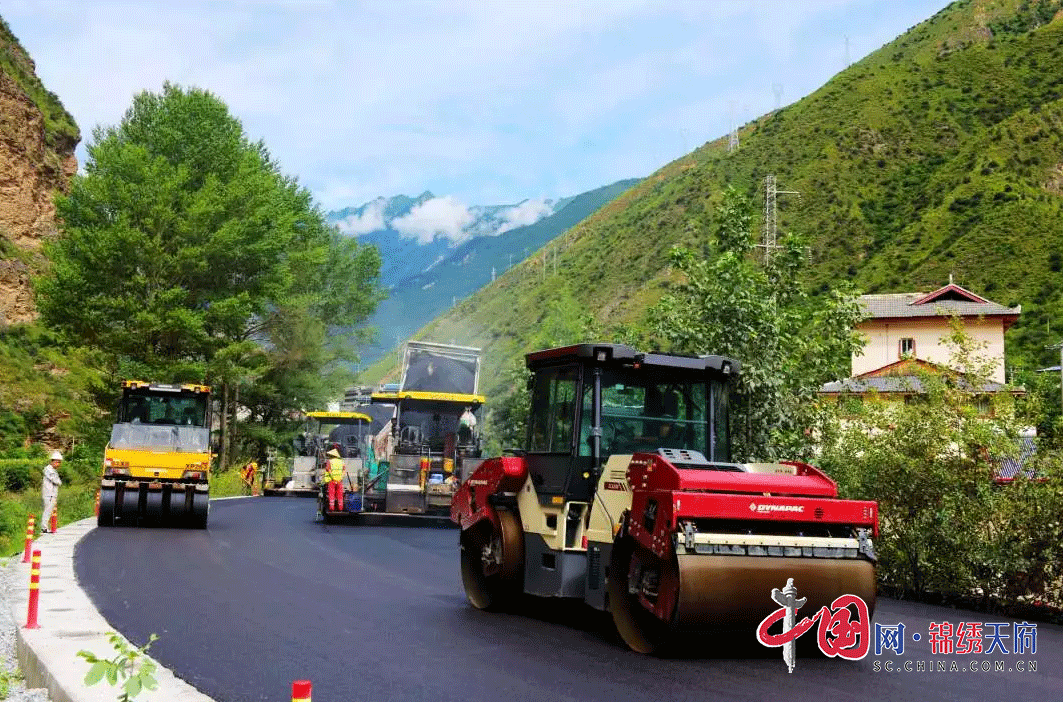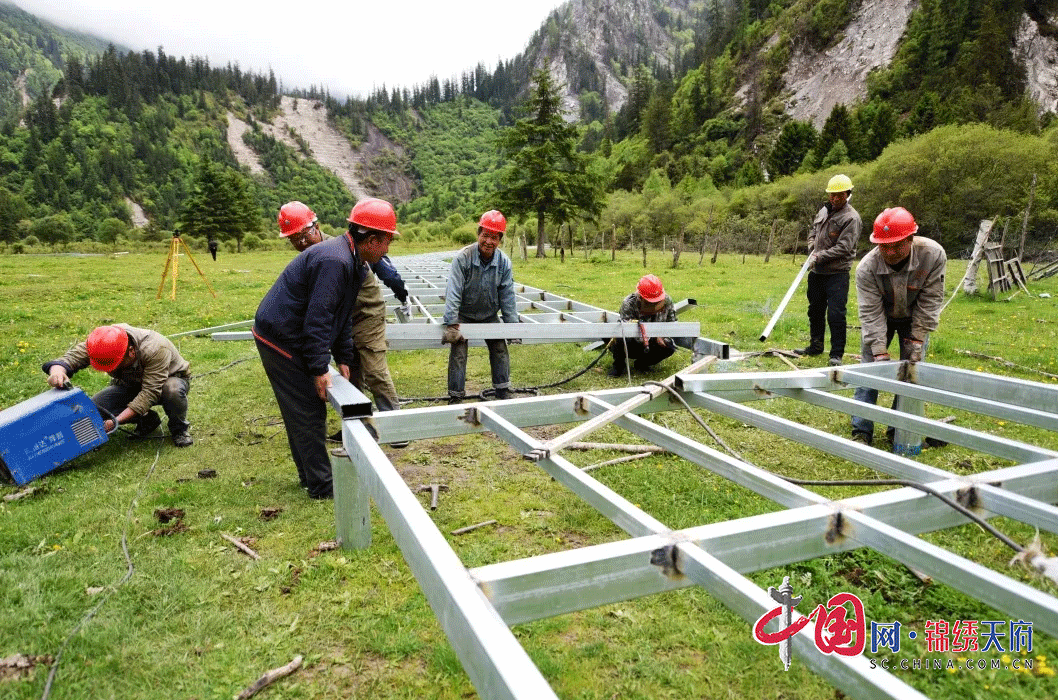 Until now, of the 111 reconstruction projects implemented largely in Jiuzhaigou County, 84 have been completed. Both the completion rate and investment completion rate are over 75%.
Prefecture Sports Games and Another 100-Day Construction
Hosting the forthcoming prefecture sports games and completing under-construction projects in another 100 days will be the main focus and key task for Jiuzhaigou County.
To host the prefecture sports games, newly paved streets will greatly enhance the city's traffic capacity as well as give it a facelift. Strong infrastructure is the cornerstone of urban development. In order to further implement its two-pronged strategy on mountains -- which includes their protection and development -- Jiuzhaigou County has made great efforts to boost the urban infrastructure, encourage urban greening and greenway related work.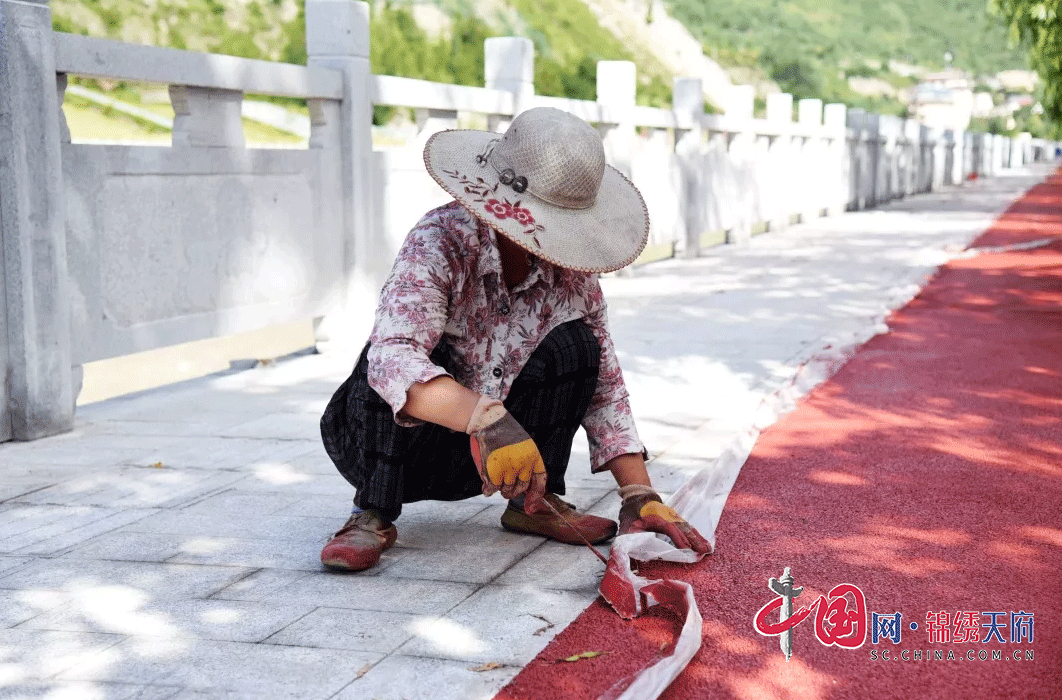 After the prefecture sports games are over, Jiuzhaigou County's focus will shift to finishing post-disaster recovery and reconstruction in 100 days. It will strive to push the reconstruction work to a new level, ensure that the completion rate of the project and the completion rate of investment before the end of the year achieve the 90% target.. At the same time, the county is making every effort to promote the construction of Zhangzha International Ecotourism Charm Town, Nanping Tourism Service Center and Livable County Town, and speed up the rebuilding of beautiful new Jiuzhai.